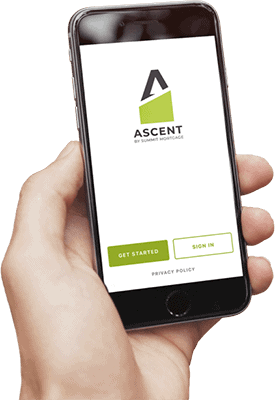 Calculate, apply, and track your home mortgage with the Ascent App
A simple way to manage your home loan application
1. Connect with a Summit loan officer

With the Ascent App you start with a person, not a download. Begin your home loan or refinancing journey by selecting your personal loan officer. They will be there throughout the process to answer questions and help you make decisions.

2. Create your Ascent App account

Whether applying from a computer or by using our app on a mobile device, the process begins by creating an account using your email address and selecting a password.

3. Apply for a loan

Choose between a new home loan or refinancing a loan. Then follow the easy, step-by-step application process. Using the account you created, you can
log in and start, pause, take a break, come back later—even on a different device—to complete your application at your pace.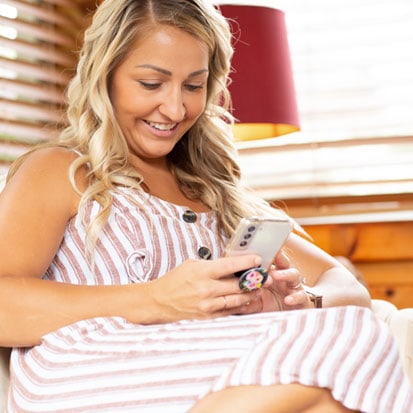 Features of the Ascent App
The Ascent App puts all of the essential tools a borrower needs into one convenient-to-use place.
Work with a loan officer
Every step of the Ascent App is supported by your personal loan officer. Contact them with questions or have them complete the application with you in person.
Accurate mortgage calculator
Determining what you can afford is no time for estimations. The Ascent App features one of the most accurate mortgage calculators available for predicting your monthly costs with PMI included.
Easy document scanner
The Ascent App has a built-in scanner to make scanning and submitting documents digitally an easy process. The app ensures your document images meet stringent requirements for submission.
Encrypted security
Your data is secured using best-in-class encryption and cybersecurity systems to comply with government and industry requirements.
Device flexibility
Pick your digital platform for using the Ascent App. Apple or PC, iOS or Android, desktop, laptop, or mobile device, whatever works for you will work with the Ascent App.
Built-in auto-save
Never lose the information you've entered. The Ascent App automatically saves all the data you've entered. In the event of a system crash, failure, or if you just need to finish up later, you never have to re-enter fields you've already completed.
Download the Ascent App now
Ascent App not available for state of New York consumers.