Realtor or Lender – Which Should You Choose First?
Is it smarter to select a Realtor or lender first? Find out what you need to know when choosing a real estate agent and a mortgage lender – as well as some tips for selecting the best partners for your home purchase – with help from Summit Mortgage.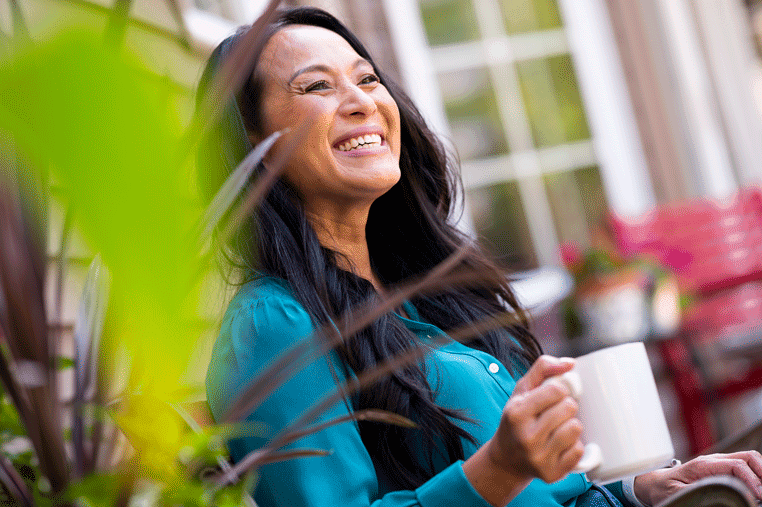 Buying a home is one of the biggest decisions you'll ever make. Like many first-time homebuyers, you probably have a long list of questions, from determining the right time to buy to understanding how much house you need. With so many choices to make, it's not surprising that most people aren't sure exactly where to start when buying a home.
Start with a Mortgage Lender to make budgeting easier.
When it comes to buying a home, it's natural to think of selecting a Realtor first. According to research from the National Association of Realtors, 44% of homebuyers begin by looking at properties, while another 17% goes directly to a real estate agent. This may come as no surprise however, first-time homebuyers are truly best served by starting the process with their lender. Why? Because one of the most important concepts to understand is how much you can afford and how much you will ultimately spend beyond the cost of the house itself.
Tools like our mortgage payment calculator are a great way to start creating a budget, but borrowers also need insights from a seasoned mortgage professional. He or she will run your credit report, review your savings, and assess other factors and ultimately determine how much you can borrow. At the same time, your loan officer will explain any special home loan programs for which you may be eligible. Many individuals can take advantage of programs that reduce or eliminate down payments, or lower the qualifications for securing a loan, such as a VA Home Loan, USDA Rural Home Loan, or FHA Home Loan. You may also be eligible for down payment assistance, which can play an important role in budgeting.
At this point, your loan officer can break down how large your down payment should be, address costs that are common to mortgage financing (such as interest and mortgage insurance), and project a monthly payment. This is also a perfect time to discuss closing costs. Typically shared by the buyer and seller, closing costs average 2% to 6% of the loan's total value and are payable at the time of signing. With all this information in mind, you can set a realistic budget and address any financial issues that may keep you from getting approved for a mortgage.
Guiding You Home
Complete our Quick Start Form and we'll connect you with a loan officer that matches your specific needs. They'll provide a free consultation and guide you through every step of the loan application process.
Starting with a Mortgage Lender streamlines the process.
First-time homebuyers are often surprised by how much paperwork is needed to get pre-approved for a mortgage. You can expect to provide the following for you and any co-applicant:
Recent tax returns (usually two years)
W-2 or 1099 forms
Pay stubs (at least one month)
Statements for all relevant bank, retirement, brokerage, and savings accounts
Employer information
Some applicants may need to include additional items as well. Gathering these documents can be time-consuming but doing so quickly is in your best interest. The sooner you provide a lender with your documentation, the sooner you can receive a pre-approval letter. Pre-approval makes buyers more attractive to sellers and real estate agents alike, as it shows you're serious about buying a home, and have the financial backing to do so. Having all paperwork prepared at the start of the process can speed the finalization of your loan and prevent sellers from pulling out of a contract due to delays.
What else do I need to know about where to start when buying a home?
Once you've worked with a loan officer to get pre-approved, you're ready to choose a Realtor. For first-time homebuyers, it's especially important to choose an agent you feel comfortable with, as he or she will guide you through the buying process alongside your loan officer. Realtors also provide invaluable market knowledge. As local insiders, they can help you understand when it's the right time to buy. They will pinpoint your home search, ensure you view properties that showcase your wish list items, and help you stay within your budget.
Whether you choose a realtor or lender first, following a few simple guidelines can help ensure a great experience. Don't hesitate to ask plenty of questions, including:
Are they local? Working with a local Realtor and lender helps provide a better understanding of the area's market and the costs of buying a home. Look for a real estate agent with a long history of work in the region and a mortgage lender that combines the power of a national reach with the expertise of local operations.
Are they licensed? Realtors must meet several state licensing requirements, including continuing education, and broker affiliation. Your agent should provide this information upon request. You can confirm that your Lender is licensed to work in your state and review any possible regulatory action taken against them by visiting the NMLS Consumer Access site.
Do they have excellent reviews? Don't hesitate to request referrals and seek independent customer reviews. A long list of happy customers is a good indication that you'll be satisfied with the service you receive as well.
Above all, make sure to choose partners who will be there every step of the way to answer questions and provide support. It's critical that you feel comfortable putting your future home in their trusted hands.
Start your homebuying journey today!
No matter where your path to homeownership begins, Summit Mortgage is committed to helping you finance the home of your dreams. Ready to get started? Complete our Quick Start Form and we'll connect you with a loan officer that matches your specific needs. They'll provide a free consultation and guide you through every step of the loan application process from getting pre-approved to all your home lending options, so you'll be ready when you and your Realtor find the perfect property. Apply for a loan or request a rate quote today.