10 Tips to Make the Move Go Smooth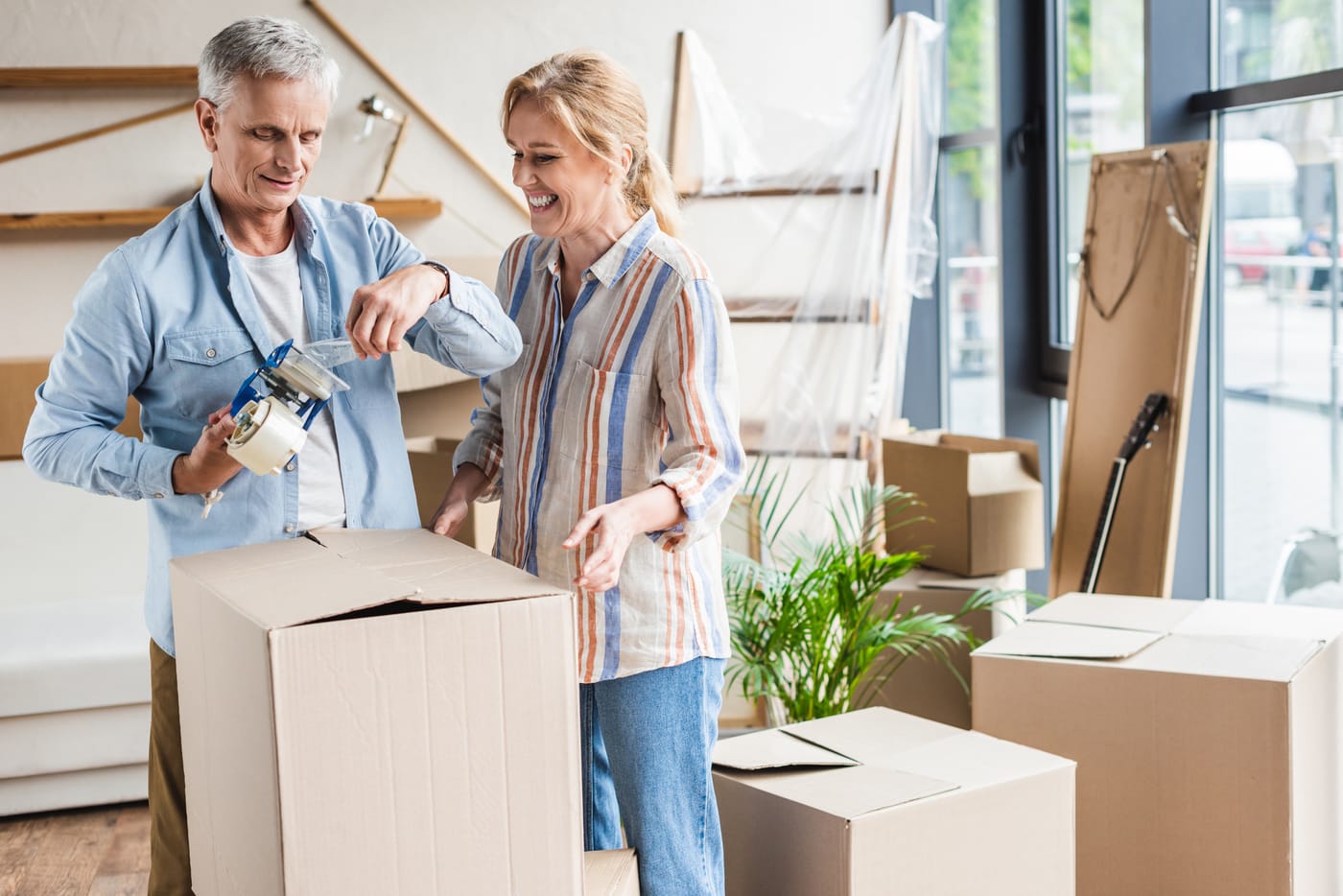 You've done it. The previous house has been sold, the new house has been bought. You're done… right?
Not quite. When relocating to a new home, the final step before settling in is the dreaded move. At Summit, we've closed 5,000+ homes in the last five years alone, so we know a thing or two about what goes into the moving process. To help make things easier, we've compiled a list of 10 tips to make your move go smooth.
1. Enlist Help
You'll do it for them, they'll do it for you. In a move, your support system is your biggest asset (especially those with large trucks and vans). Offer pizza, beverages and eternal gratitude. Also, keep in mind that your friends and family are doing you a favor – so make sure you have all your belongings packed up and ready to go before they come over.
Guiding You Home
Our loan officers can help you understand your mortgage and refinance options. Ask for a free consultation today.
2. Label Like Crazy
We can't stress this enough. Labeling your boxes will better organize every step of the moving process, from knowing what boxes require extra care when loading to where boxes should be placed when you get them in the new place.
Extra tip: Create symbols. For instance, a red exclamation point could represent breakable items, a spoon for kitchenware and a paw for pet supplies. You get the picture.
3. Put Life on Pause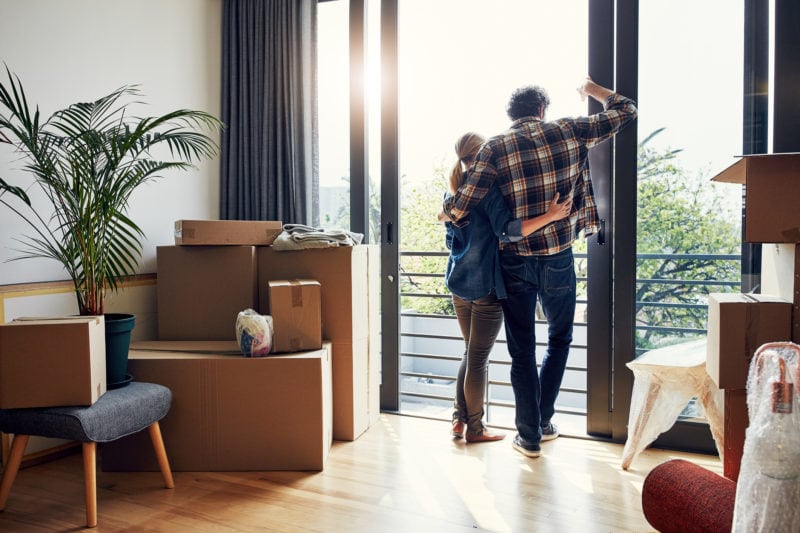 It can be tempting to try and do a million other things when you're in the moving phase. However, we recommend taking a day or two to shut everything out and focus solely on the task at hand. This could mean turning off your phone, ordering in your favorite meal and turning on the radio so you can focus less on what's going on outside and more about what's going inside your boxes.
4. Quit Hoarding
The box of feathers you collected when you were eight may have once been relevant, but now, it's got to go. Donating or throwing out unused possessions is one simple and often overlooked way to shorten the moving process. Less stuff = less stuff to move.
This could also be a good opportunity to sell old clothes, furniture or other items and gather some extra money. When moving, it's always a good idea to have some extra cash flow in case something breaks or you plan to replace any items.
5. Have a Separate Bag for Your Immediate Essentials
Pack a duffel with a few days of clothes, pajamas, toothpaste, and whatever items you need on a daily basis. This way, you won't have to reopen suitcases, boxes and bags, putting you back at square one.
Extra tip: Buying one-ounce bottles of bathroom products is an easy way to keep up your daily routine without having to lug around all your heavy shower supplies.
6. Pack Breakables in Clothing
Not only does this save the planet from plastic, but you can also kill two birds with one stone by finding useful spots to pack extra clothes. This method works well using socks, if you don't want to wrinkle your clothes and the items are small enough.
7. Get a Strategy
Having a detailed plan of attack for the move will help you feel more in control. Figure out whether you want to move everything in a span of a day or two, or if you'd find it easier to do multiple small unloading sessions over the course of a couple weeks. Set specific dates and times for family and friends to come help. You can even go so far as to have a written plan for who is in charge of unpacking certain rooms. However detailed you want to go, organizing the process will never hurt.
8. Have Someone Watch your Pet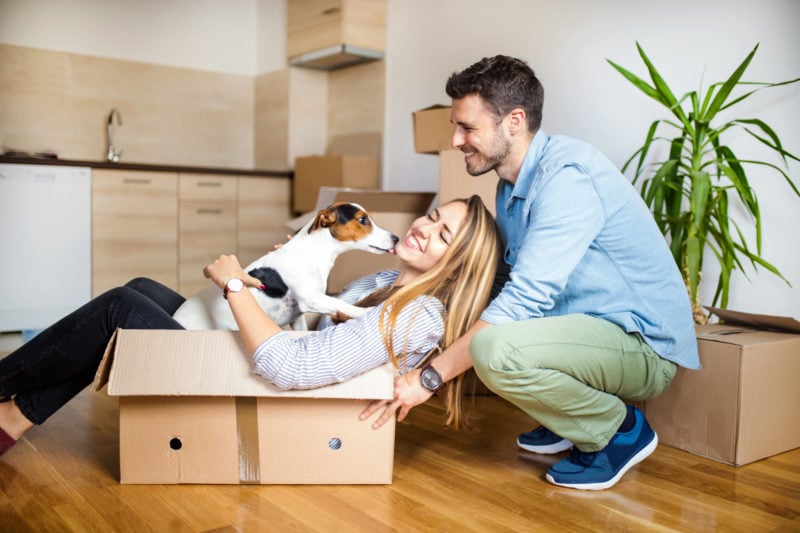 We all love our pets. But the one time your pet is 100% a nuisance is when you're transitioning homes. It will make the process so much easier if you bribe a friend into watching your furry friend, or pay a dog or cat sitter to keep an eye on them for a couple days while you relocate. Then you can excitedly show them your new home with much less stress.
9. Don't Forget to Defrost your Refrigerator
This is one of those obvious things that can be extremely easy to forget about until it's too late. Careful planning could allow you to use most of your perishables before you move, and then order meals as you go until you're all settled into the new place. Pending perfect planning, you'll likely still have some food to bring to your new home. Just make sure you have a sizable cooler ready to transport anything that needs to stay cool, and you'll be good to go.
10. Hire Help
Ah, the simple answer. If you're moving a long way, have large items or simply find that the benefits of hiring professional movers outweigh the cost, then this could be a good option for you. Regardless, you'll have to box your life up before help comes, so tips 1-9 still come in handy.
Extra tip: Don't forget to book movers as early as possible. The end of the month is often the busiest time, so it's best to be prepared well in advance.
Moving is never easy. Hopefully, employing some of these tips can help you tackle the chore and make things go smoothly, so you can sit back and relax in your brand-new home.
Next Steps in Your Journey