Your First Home Can Be Your Dream Home, Here's How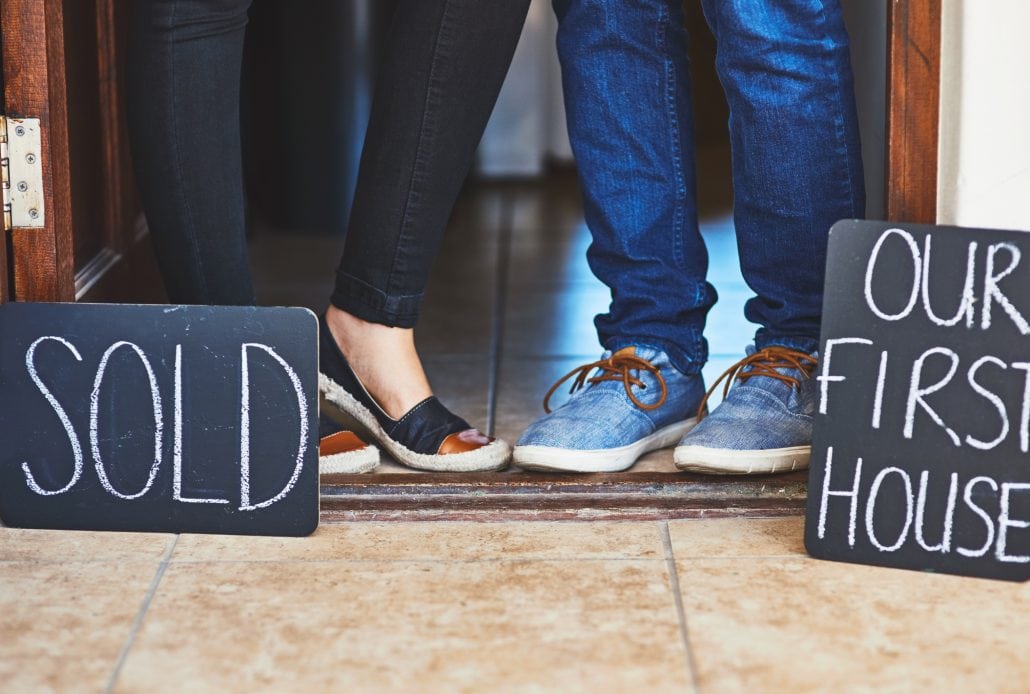 What comes to mind when you think of a "starter home"?
"Cheap," "run-down," and "bad investment" are all popular associations with the term. However, more first-time buyers are turning the notion of a starter home on its head. If you're buying your first home for the long run, there are a few great strategies to get the home you really want the first time.
Goodbye, 20% Down
Contrary to popular belief, you don't need to fork out 20% of a home's value for a down payment. In fact, you might not even need half that. 
If you qualify for an FHA loan, you'll need just 3.5%. You can start as low as just 3% down when using a conventional loan. This choice leaves you with more appealing home options and also gives you more money to play with for renovations. 
Even if you don't qualify for an FHA loan, there are several other options out there for first-time buyers that might mean you'll only need as much as 10% for your down payment. 
Start your first conversation with your personal loan officer by talking about your budget and your down payment. What you can afford right now will help your personal lender find suitable options for your first mortgage. 
Consider Renovation Loans
Want to get the new home feel in an established neighborhood without having to fork over extra money or DIY projects after closing? 
Renovation loans will allow you to purchase a home and roll the cost of that new kitchen, bathroom, windows and even additions into the mortgage upfront. With Conventional and FHA choices available, qualifying will easily fit your needs.
When you qualify for a renovation loan, the upgrade cost will be added to the cost of the property. So, if you purchase a home for $200,000 and the total cost of the renovations reaches $75,000, your loan will be $275,000.
Guiding You Home
Complete our Quick Start Form and we'll connect you with a loan officer that matches your specific needs. They'll provide a free consultation and guide you through every step of the loan application process.
Who Cares If It's Ugly?
Don't judge a book by its cover. This old adage holds equally true when it comes to buying a home. It's important to focus more on what's inside than outside because aesthetics are the easiest aspects to fix in a home. 
Do your very best to look past the hot pink door and concentrate on what's more challenging to fix, like plumbing or insulation. Doors can be painted for next to nothing; bad plumbing, on the other hand, could break the bank.
Just like a renovation loan, consider your options for a fixer-upper. Your personal lender can provide the numbers to help you decide if you can afford to make bigger adjustments or minor inconveniences. 
Priorities Matter
Is it a dream home that you want or a dream location? You have to decide what you're willing to sacrifice in order to get your dream home. For instance, if you've always wanted to live in the heart of New York City, then your dream home may look more like a 1,000-square-foot condo than a 4,000-square-foot cabin. 
Everyone's dream space is different. Making a list of priorities will help you isolate what exactly puts the "dream" in a dream home.
Take Your List to Your Personal Lender
The bottom line is: your first home doesn't have to be a "starter home". Such a life-changing investment should be something you can be proud of in the long term. 
Convinced you want to go after your dream home now, but not sure if it's in the stars (aka the bank)? Check out our tips on how to buy a home when you think you can't afford it. 
Want to get started now? Complete our Quick Start Form, and we'll connect you with a loan officer matching your needs. They'll provide a free consultation and guide you through every step of the loan application process.