The Top 5 Challenges of Second-time Homebuyers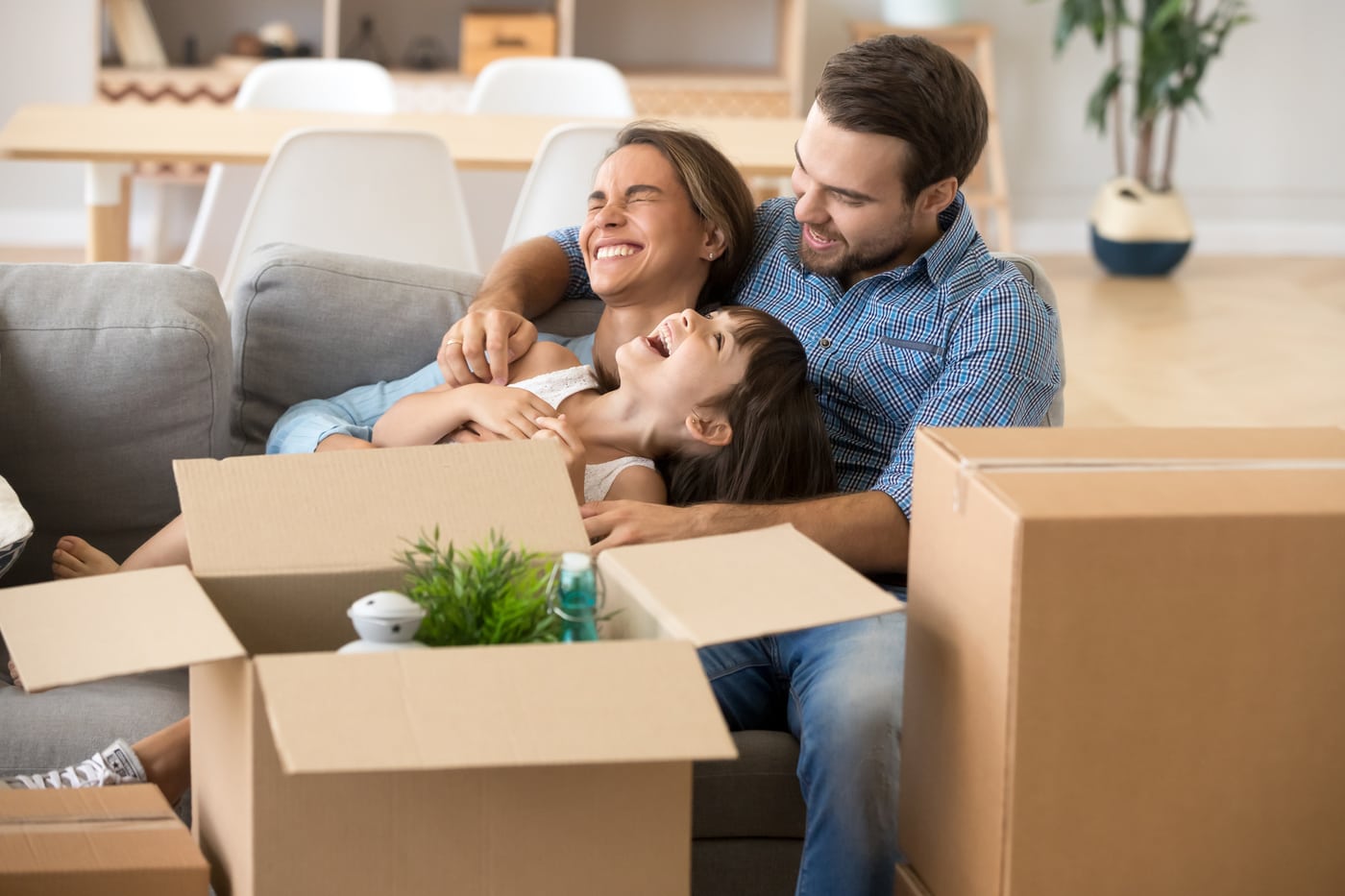 They say practice makes perfect. So you would think that buying a second home would be easier than buying the first. Well, not necessarily. While it's true that you might have more insight into the process and have a better idea of what to expect, second-time homebuyers actually face a whole new set of challenges ahead. To help you prepare, Summit Mortgage shares five of the most common challenges you might encounter while applying for a second-time home loan.
Guiding You Home
Our loan officers can help you understand your mortgage and refinance options. Ask for a free consultation today.
1. You can't use IRA funds for the down payment
When you bought your first home, did you dip into an IRA account? It's something a lot of people do, because the extra funds can help curb the cost of a down payment. And with a larger down payment, it's easier to get approved with a lower interest rate. However, second-time homebuyers don't have this option.
The Internal Revenue Service (IRS) doesn't want you to use your retirement fund for anything other than retirement. There are some exceptions, of course, and buying a house for the first time is one of them. You can also withdraw funds early for certain medical expenses, higher education costs, disability and more.
However, there are some loopholes with this rule. If you've owned a home before, but haven't owned one in the last two years, you may still be considered a first-time homebuyer. You might also be able to use your spouse's IRA funds if he or she has never owned a home, since these accounts are specific to each individual.
You will have the option of borrowing from a 401(k) account, but some restrictions and limitations apply. Homebuyers can access up to 50% of their 401(k) balance up to a maximum of $50,000 without facing tax penalties. While other loans against your retirement account must be repaid in 5 years, you'll get up to 15 years to repay when borrowing for a home purchase.
Yet keep in mind that this loan can be more expensive that it seems at first. You'll need to repay your loan at the prime rate plus a few percentage points, and your payments will be made with post-tax funds. Additionally, interest may not be tax-deductible. And if you miss a payment, you'll face serious penalties or even be required to repay the full balance borrowed in as little as 60 days.
2. Saving up for a down payment is harder the second time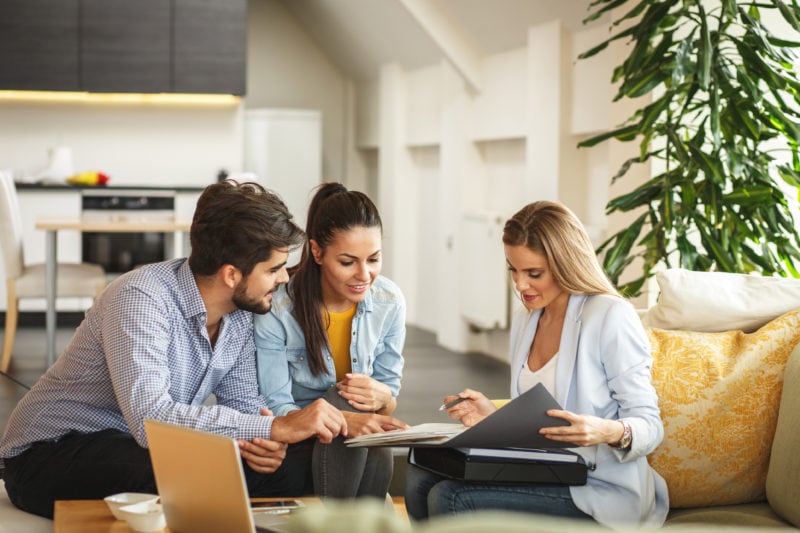 As you get older and your family grows, it gets harder to save up for a sizable down payment. But the down payment is one of the most important parts in the financing process. For example, in some cases, a substantial figure can compensate for a lower credit score and increase your buying power. So as you start looking into purchasing a second home, the down payment is definitely something to keep at top of mind.
If you have any questions about the down payment, you can always talk to your loan officer. Our mortgage specialists know all the ins and outs of home loans. As a refresher, an FHA loan requires a minimum down payment of 3.5%. However, many homeowners choose to pay more to put themselves in a better financial position for the future.
Need help with your down payment? Budgeting can help, but we're also here to guide you through different down payment assistance options, such as:
Gift funds from family members (with an FHA loan, the entire down payment can come from gift funds)
Low down payment programs
These assistance options may vary state to state and may have certain requirements in order to qualify. Remember, if you used a down payment assistance program last time, you may not be able to use the same one again. Some of these programs are for first-time buyers only, so it's important to take the time to discuss your options with your loan officer.
3. The financing process has likely changed
How long ago did you purchase your first house? One of the challenges that frequently comes up for second-time homebuyers is discovering that certain things have changed. You might go into the process thinking you know everything there is to know, only to find out otherwise.
The market is a great example of this. The housing market is constantly fluctuating and the cost of buying a home is likely much higher now than it was your first time.
Similarly, there may be some changes to the mortgage qualification process that you have to navigate. Rates and requirements may be different. As you prepare to begin your loan application (which you can now do online), go in with an open mind knowing that things may not work exactly how you remember.
4. You might have a harder time getting approved for a loan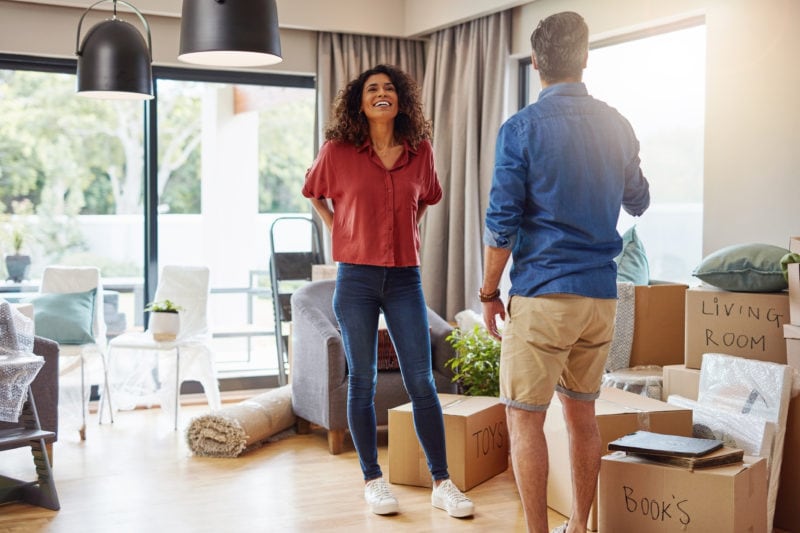 In order to get approved for a home loan, you need to be in good financial standing. This means you should have a good credit score, a steady source of income and as little debt as possible. Over the years, the threshold for these standards has gone up.
Your debt-to-income ratio (DTI) is a major factor. When your DTI is calculated, it adds up all your sources of monthly income and compares that figure to your total monthly debt payments. Many lenders have gotten more strict about this, making it harder to get approved. The lower your DTI ratio, the better.
In addition, it's important to know that not all types of employment are considered equal. If you have a non-traditional job – as is becoming increasingly more common in today's society – you might have a more difficult time getting approved.
Luckily, there are ways to prepare for and prevent those issues from arising. Here are some tips to help raise your credit score, lower your DTI ratio and increase your chances of getting approved for a second-time home loan:
Be careful to pay all your bills on time
Pay off all of your credit cards
Keep detailed records of all your income deposits, especially if they're not coming from your employer (deposits from unidentified sources are red flags)
Avoid taking on any unnecessary debt
Don't close any credit card accounts
5. It's difficult to find a mortgage company you can trust
With all of these new challenges that come along with buying a second home, it's important to work with a mortgage company you can trust. You want to find a loan officer who will be there for you and has your best interests at heart. Otherwise, you may be faced with even more stress and difficulties.
At Summit Mortgage, we have a team of professional loan officers who work one-on-one with every homebuyer. We're highly experienced with the unique challenges faced by second-time homebuyers, as well as with helping them get approved. Your loan officer will start by getting to know you and your situation in order to find a loan program personalized for your needs. And we'll be by your side throughout the entire process to answer any questions you might have and make sure you're saving as much money as possible.
Find a Loan Officer
If you're ready to take the next steps to purchasing a new home, connect with a Summit Mortgage loan officer to apply. With us, you can feel confident you're going to get the best second-time homebuyer program with the lowest home loan rates available for you. Already have a loan officer? Apply for a loan online now.
Next Steps in Your Journey