Everything You Need to Know About Financing a Fixer-Upper
The housing market is growing increasingly competitive. Fortunately, that's where renovation mortgage loans come into play. Financing a fixer-upper can make the difference between compromising on your purchase and choosing a home you're sure to cherish for years to come.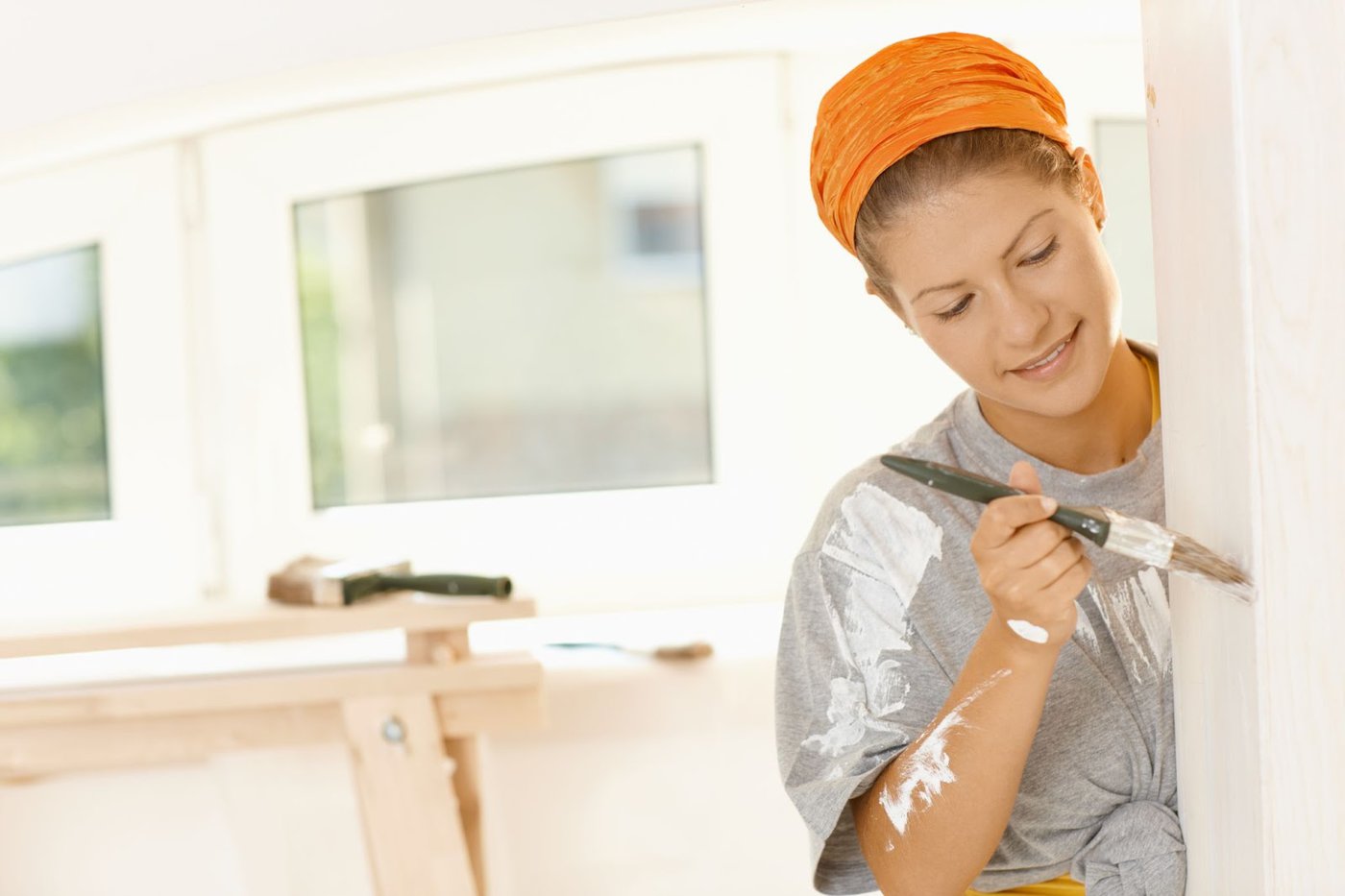 In a competitive housing market, renovation mortgage loans can be lucrative for homebuyers of all kinds. Financing a fixer-upper can make the difference between compromising on your purchase and choosing a home you're sure to cherish for years to come.
Every homebuyer's goal is to find a beautiful home in the perfect neighborhood. However, sometimes your dream home needs a little TLC. Your first step is always to talk to your personal lender about the great options available if you choose to purchase and finance such a house. 
Guiding You Home
Complete our Quick Start Form and we'll connect you with a loan officer that matches your specific needs. They'll provide a free consultation and guide you through every step of the loan application process.
The Benefits for First-Time Homebuyers
Over the last three years, many first-time homebuyers have found themselves in a difficult position of being outpaced.
Fortunately, that's where renovation mortgage loans come into play. With renovation financing, you can obtain the funds needed to purchase your first (or second) home and make all the necessary renovations. 
Depending on the loan you choose, you could have as much as 97% of the purchase and renovation price included in your loan, meaning that you don't need to have all of the renovation money upfront. These plans are great for first-time buyers.
The Benefits of a Fixer-Upper
Why do some buyers avoid homes in need of renovation during their search? In many cases, it's because they're unsure they can balance the cost of purchasing a home and making the necessary repairs.
A fixer-upper can save you weeks (or months) in your home search as you find the right property. Recent research from the National Association of Realtors revealed that 56% of all homebuyers from every demographic commented that finding the right property was the hardest part of buying a home. Avoiding homes that require renovations could make your house hunt considerably harder.
A renovation mortgage allows you to consider a home that requires a little extra TLC before you move in. Such homes may have structural concerns or just need serious remodeling. However, they can also allow you to:
Get a larger home

Find a home in a desirable neighborhood

Ensure that you and your family won't outgrow a starter home in just a few years

Create the home of your dreams without investing in new construction

Bring modern amenities to the character and vintage beauty of an older property
With all these benefits in mind, it's easy to see why financing a fixer-upper with a renovation home loan is an ideal choice for many buyers.
Top Fixer Upper Loans
There are several options for home loans to consider when exploring the possibility of renovating a home at the time of purchase. These loans generally include specific provisions for the cost of renovations, when repairs must be completed, and who can complete them. 
Your loan agreement stipulates how contractors are paid, typically from an escrow account, and how often payments are disbursed. Your personal loan officer will help you learn more about the specifics of each program and which is best for you.
Some of the most common fixer-upper loans include:
FHA Standard 203(k) Rehabilitation Mortgage
The FHA Standard 203(k) Rehabilitation Mortgage is a renovation loan program that is well-known among first-time or second-time homebuyers interested in older properties. These loans include financing for the property's purchase and the necessary repairs, allowing you to make essential upgrades immediately after closing.
The most significant benefit of this program is its flexibility. Property owners can make both minor and major repairs, as well as cosmetic improvements. However, it's important to remember that these loans are only available to buyers financing a minimum of $5,000 in renovations. 
Other requirements include:
Eligible for one-, two-, three-, or 4-unit primary residences

Renovation work must begin within 30 days of your agreement

All work must be completed within six months of closing

Your appraisal report must include an "as-completed" appraisal value that reflects the property's value after renovations are complete

Funds may not be used for luxury items

A licensed general contractor must complete the work
The FHA 203(k) Mortgage also addresses another big reason potential buyers might avoid fixer-uppers: where to live during the renovation work. The six-month maximum period requirement ensures work is completed quickly, and borrowers may include funds for housing expenses to live elsewhere during this time. The program can also be used for current homeowners to refinance an existing property and complete renovations.
Fannie Mae HomeStyle® Renovation Mortgage
Like the FHA 203(k) Mortgage, a Fannie Mae HomeStyle® Renovation Mortgage allows borrowers to purchase a home in need of repairs or to refinance their current property while including the funds needed for renovation. However, a few essential distinctions make this loan more attractive in some cases.
For example, the program allows luxury upgrades to your property. There's also no minimum for repairs, so it's an excellent choice for property owners who need to tackle smaller projects but lack the cash flow to do so without financing.
Additionally, loan costs can be approved up to the lesser of 75% of the purchase price plus the expense of repairs or the "as-completed" appraisal value, depending on your needs and preferences. Requirements for this program include:
A credit score of 620 or higher

Available for one- to four-unit primary residences, one-unit second homes, and one-unit investment properties
Generally, improvements should be permanently affixed to the real property (either dwelling or land), with the exception of certain appliances installed with kitchen and utility room remodels. A borrower may use HomeStyle Renovation to purchase appliances as part of an overall remodeling project that includes substantial changes or upgrades to the rooms in which the appliances are placed.
After closing, homeowners will have 15 months to complete all required repairs. For DIY enthusiasts, some funds are available for renovations completed by the homeowner. In other cases, licensed contractors are required.
VA Renovation Loans
Available for eligible active-duty U.S. service members, veterans, and surviving spouses, VA Renovation Loans offer all the great benefits that make other VA loans appealing while making financing a fixer-upper easy.
VA Renovation Loans are not available for large-scale renovation projects but are perfect for smaller upgrades for safety, convenience, and cosmetic improvements. They are available with no down payment and no minimum amount. However, some requirements apply, including:
A credit score of 620 or higher

All work must be completed within four months of closing

Hiring only one general contractor, who must register with the VA and carry appropriate general liability insurance
While these loans are incredibly flexible, they are not available for cash-out refinancing.
Learn More About Rehabilitation and Renovation Loans
Financing a fixer-upper can make the difference between compromising on your purchase and choosing a home you will cherish for years to come. If you're interested in renovation, your personal lender can guide you through the purchase and renovation process with expert advice.