Good Habits for a Smoother Loan Approval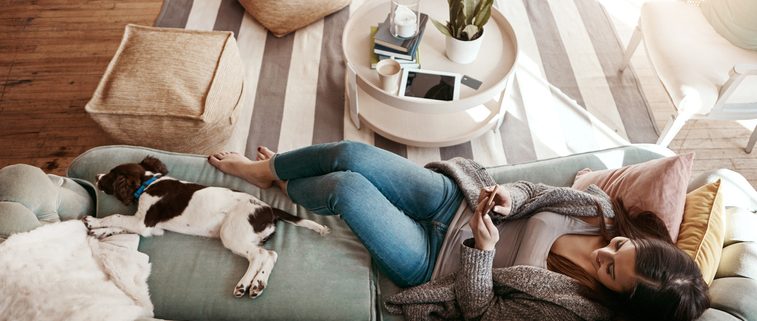 With the increased federal and state regulations governing today's mortgage financing, both lenders and borrowers are having to work within tighter guidelines to secure a loan approval.
To improve your loan approval experience, here are some helpful tips and good habits you should keep in mind to help secure a successful loan approval.
1. Monitor and maintain your bank account(s) frequently to ensure there is always a positive balance.
Any negative balances or NSF charges reflects on your ability to maintain your finances.
2. Try not to charge any atypical or excessive amounts on your credit cards.
Use the 10% tolerance rule. It is best to show responsible use of credit during the approval process. If your payments go up on your credit cards, the payment you qualify for on your home purchase may go down. Also, as you approach your credit limit, your credit score goes down.
3. Keep your existing accounts.
Any activity on your credit accounts will initially cause your score to drop – even closing existing accounts. It is best not to change your credit picture in anyway unless you are specifically advised by your Loan Officer to do so.
4. Avoid deposits into your bank account(s) not directly related to your monthly salary / income during the loan process.
Lenders are required to track and explain any deposits or withdrawals within your accounts during the entire loan process. When the funds are not easily linked to a paycheck, this can result in additional documentation required from the borrower to verify where the money originated, sometimes causing delays in the approval process. Avoiding "special" deposits whenever possible can help keep your loan on the fast track to a smooth approval!
5. Prepare for closing costs & down payment funds at least 2 months prior to underwriting.
Significant funds going in or out of your bank account(s) will have to be evidenced for 2 months prior to the underwriting process and continue through closing. As a good practice, try keeping all funds needed for closing in one single account 2 months prior to going to underwriting. You'll be glad you did!
6. Restrict credit checking to only your mortgage lender.
Your credit will be checked initially for your pre-approval. Having your credit pulled again can lower your score and at a minimum require a letter of explanation indicating that no new credit was established.
7. Try to avoid moving funds between accounts, keeping funds needed for closing in one account.
Lenders are required to track and explain any deposits or movement of funds during the process of obtaining a mortgage which can result in additional documentation requests for you and possibly even a delay in the loan's approval.
8. Receiving monetary gifts from a relative? Inform your Loan Officer as early as possible.
Lenders are required to follow a specific process and set of rules when it comes to monetary gifts used for closing costs or down payments. Your Summit Mortgage Loan Officer will be able to walk you through the process step by step to ensure your gifts will be able to be used.
9. Buy new furniture after your loan closes.
When you open a new account, even with "no payments due until 2015", your credit will still get checked and will lower your credit score. Fannie Mae requires a credit report to be pulled right before closing. If there are inquiries on the report – they could void your approval. Examples where your credit can be checked include: Interest-Free Furniture Purchases, New Car Leases, and New Credit Card Applications.
10. Avoid cash deposits for closing cost funds.
Cash deposits are very difficult to source that the money came from you and may not be credited as funds available for closing.