Making the Winning Offer in a Seller's Market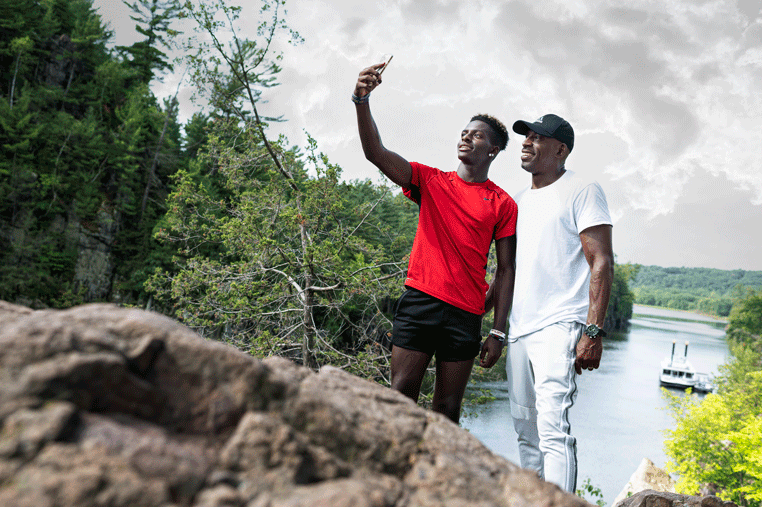 When inventory is low, buyers need to have patience and a plan when pursuing their dream house in a tight market.
You want to be able to strike quickly with a competitive offer and have a backup plan if you lose your bid, at least on the first attempt.
There isn't a single, right way to get your bid accepted when multiple offers are on the table on the house you want to buy. That's why you should go into the bidding process with a full menu of value-added proposals you can add to your bid. This will give you a better chance of winning the bid.
These five tips will help you get that house in a bull market. Want to get started now? Complete our Quick Start Form and we'll connect you with a loan officer that matches your specific needs. They'll provide a free consultation and guide you through every step of the loan application process.
Eliminate or Reduce Contingencies
In a slow market, you could add a laundry list of conditions to your offer. That strategy doesn't work when houses are flying off the shelf. 
This might mean you won't want to make your offer contingent on the sale of your house. Consider not asking for any seller's concessions, like helping with closing costs. You may opt to paint the living room yourself if you don't like the color or fix the leaky basement. 
Also, consider waiving inspection requirements, which can be a hard allowance to make. If you're offering full price, it could be viewed as a win — or at least not a loss — because you won't pay above the asking price. Eliminating this hassle for a seller in a booming market is a perk. 
Eliminating some of the bigger conditions could be enough to neutralize a bidder whose offer exceeds yours but insists on an inspection. Sellers want to move on in a hurry, too, in a hot market. That window could evaporate quickly, so they could be tempted to give it to a bidder who cuts down the closing time in any way.
Offer Above the Asking Price 
It's a fact of life in a bull market: be prepared to overpay for that dream house. Inflation and demand are driving up the prices for everything everywhere, including houses. 
Study the market where you are making the bid. What did similar houses list for, and what were their final sales prices? A relationship with a local personal lender will help you navigate how much above the asking price you can spend. 
A way to rationalize the extra money is to put it in a 15-year or 30-year perspective, the typical mortgage length. What will it cost you each month to make an offer that is $5,000 above the asking price? It might be $10 or $12 a month. 
You'll want to come in strong with your initial offer because sellers aren't in the market for negotiation and will easily move on to the next bid.
Cover an Appraisal Shortage
If a house appraises for less than your offer, which is a possibility, let the seller know that you'll make up the difference. So, if you offer $200,000 for a house that was listed for $190,000 but the appraisal comes in at $180,000, let the seller know that you remain willing to pay the $20,000 difference or at least a portion of that. 
Discuss this with your Realtor and personal lender in advance so that all parties are aware that you're covering the shortage. A seller won't want to wait around in a hot market for you to refinance your loan. 
Pay with Cash
Cash is king. If you can't pay cash for the entire home, pay as much as you can. If you can make an all-cash bid for your dream house, you might not have to offer above the asking price. It's like the old trick for buying a used car: they'll ask for $4,000, but if you walk in and pull out $3,500 in cash and put it on the table, there is a good chance you'll get your car. 
Of course, very few buyers can actually afford to pay the full price of a home in cash. The faster you can get the money into the seller's hands, the better chance you'll have of getting that house.
Increase Your Earnest Money Deposit
If you increase your earnest money deposit in the beginning, you show that you are a serious buyer who has the financial chops to close the deal. Typically, an EMD is about 1%-3% of the cost of the house. Double that amount, and you'll be sending a signal to the buyer that you are ready to do business. 
EMDs are a good faith deposit to show you intend to buy the house. If yours is the winning bid for the house, the money goes toward your down payment. 
If You Lose the Bid Anyway
Sometimes, houses just go to another buyer. Sellers want an offer that benefits them the most. Fewer contingencies make an offer sweeter. And not asking for many — or any — improvements after an inspection helps a seller move out hassle-free. 
Talk to your personal lender and your Realtor about why they think the seller signed another contract. They can help you write a stronger contract for the next house. 
Guiding You Home
Complete our Quick Start Form and we'll connect you with a loan officer that matches your specific needs. They'll provide a free consultation and guide you through every step of the loan application process.