Stop the Unwanted Spam that Follows a Mortgage Application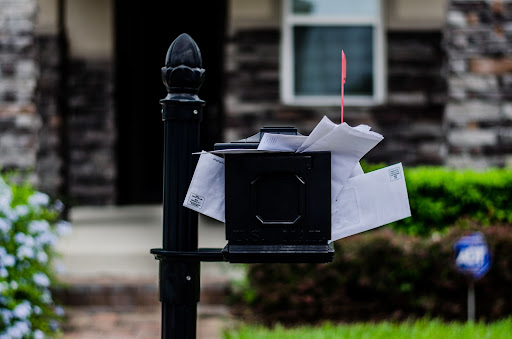 With apologies to Benjamin Franklin, there are certainties aside from death and taxes. One of them is junk mail and undesirable phone calls accompanying home-buying.
This unwanted solicitation is spurred by the information available through public records as buyers seek financing approval and close on their homes. While it's nearly impossible to prevent the deluge of unwelcome correspondence that comes with a mortgage and a new home, there are steps homeowners can take to stop — or at least stem — the flow.
Already Have A Mortgage?
Download the Ascent App for a simple way to calculate, apply, track, and manage your home loan application.
Mortgage Applications, Junk Mail & Phone Calls
When consumers apply for mortgages, each applicant gives the lender approval to pull their respective credit report.
Credit agencies are then notified that applicants are interested in a mortgage loan, prompting some credit agencies to sell applicants' public information to other lenders. This basic information may include a consumer's name, address, and phone number.
As a result, applicants may receive unwanted solicitations from other mortgage providers. Although thoughtful mortgage lenders may make their clients aware of this practice, there is little lenders can do to prevent it, as their ability to provide financing requires sharing public information about the applicants with the credit agencies.
What to Know About Property Closings and Junk Correspondence
Consumers may further experience a boost in junk mail and junk calls when they close on their homes.
As with the mortgage application process, the official home closing makes some personal information part of the public record through new deeds. After home purchases are finalized, this information is not limited to buyers' names, addresses, and phone numbers and may also include the mortgage lenders' names, loan amounts, and other publicly available loan details.
Some unscrupulous companies can use this information to misrepresent themselves as mortgage providers and attempt to get consumers to buy unwanted products or services. They may also ask new homeowners to provide additional personal information that's not available through the public record. 
Not all unwanted correspondence related to a home purchase is fraudulent, but consumers should exercise caution when assessing what services are legitimate and suited to their needs.
Types of Junk Mail & Phone Calls
The junk correspondence and spam phone calls that consumers receive after a mortgage application or home purchase come in many forms, but common examples include offers for:
Mortgage protection insurance

: Even if mortgage insurance is built into a mortgage, as it often is for borrowers who make a down payment of less than 20 percent of the home purchase price, external insurance providers may target new homeowners for additional protection that they don't need.

Home and appliance warranties

: Some services that offer warranties or other forms of protection for high-cost home amenities like water heaters, furnaces and air conditioning are genuine, but the levels of financial insurance they provide vary greatly. Be sure to research warranty providers and plans carefully before agreeing.

Home-sale record processing

: These scam calls, emails, and junk mail often sound and look like bills and try to convince homeowners that they need to pay a fee to record their mortgage with their city or county or access their home deeds. Remember that no additional fees are necessary for these services, which are standard byproducts of the home-buying process.

Lower interest rates or payments

: Some companies try to pass themselves off as homeowners' mortgage providers under the guise of special offers for lower rates or lesser monthly payments. These advertisements often steer homeowners to call a number used to pitch refinancing through a different lender or sell another related service, such as a home equity loan.
As homeowners sift through junk mail and avoid spam calls, it's essential to keep an eye out for legitimate contact from your mortgage provider. Marketing mail often includes advertising disclosures in tiny print. You can scrutinize questionable mail by looking for urgent or sales-centric language such as "Immediate Response Needed" or "Call Now for a Limited Offer."
When in doubt about the legitimacy of mail that seems to come from your lender, contact your personal lender for confirmation. Don't send money to or otherwise share financial information with unsolicited services unless you're sure of their validity.
Stopping Junk Correspondence
You can certainly ensure your phone number is on the "Do Not Call" registry and warn agents contacting you that you have registered. Alas, there is no "Do Not Call" registry for junk mail. But there are steps homeowners can take to limit the junk mail they receive after a mortgage application and home purchase.
The Data and Marketing Association (DMA), for example, is a marketing trade group that allows consumers to opt-out of mail and other forms of contact from its members. The fee-based service allows consumers to establish detailed preferences about the marketing correspondence they receive from participating DMA members.
Most junk correspondence following your mortgage application and new property purchase relates to credit cards, loans and insurance. In response to consumer demand, the Consumer Credit Reporting Industry launched OptOutPrescreen.com, which is the major credit agencies' official site to process consumer requests to opt in or out of offers for credit, loans, or insurance.
Despite its name, Catalog Choice can help consumers remove their names from mailing lists for more than catalogs. Catalog Choice boasts a database of more than 10,000 catalogs and other junk mail offerings from organizations that range from credit card companies to nonprofits to retailers.
There may be no escape from death and taxes, but with a little effort, there is refuge from the junk mail that follows a mortgage application and home purchase.