4 Tips To Lower Homeowners Insurance Costs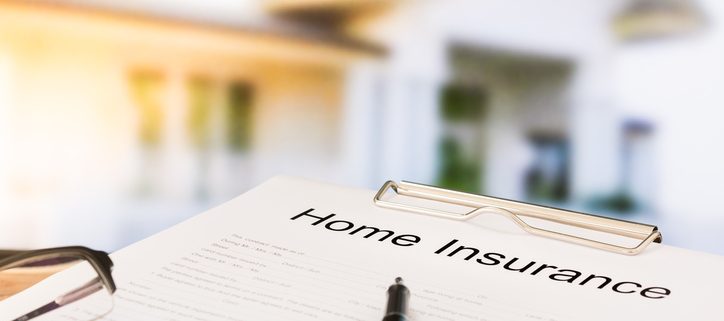 With the prices for everything skyrocketing with inflation, every penny counts.
This includes your home insurance costs. With the purchase of a new home comes the important choice of home insurance to protect your new investment. If you've secured your first home and need home insurance, consider these tips for finding quality insurance for a fair price.
Already Have A Mortgage?
Download the Ascent App for a simple way to calculate, apply, track, and manage your home loan application.
1. Use The Same Insurer as Your Car
Many companies will significantly discount your home premium if you buy more than one policy from them. If the insurer offers homeowner's and auto/liability coverage, you might find a deal that will provide lower premiums for both than if you were to buy each individually.
Start with a phone call to your current auto insurance company to learn what your costs could be before you begin to compare with other providers. The key is to make sure that the combined price is lower than if you bought them separately.
2. Shop Around
Now that you've established a baseline with your current insurance company compare that with other insurance offers. As you shop around, research what is necessary to file a claim. You don't want to find out after disaster strikes that you'll be running into red tape when you need to file a claim. 
Ask family and friends about their homeowner's insurance. Have they ever had to use it? If so, how was the experience? As you research, check the National Association of Insurance Commissioners (NAIC) and the state insurance department for ratings and complaints. You don't want to spend money on premiums only to have a major headache once you need to use it.
Other places to shop for insurance include consumer guides, online reviews such as Google and yelp.com, insurance agents and online insurance quote services. Remember, make sure you compare apples to apples. Don't just look for the lowest price. 
Like your mortgage quote, the rate is not the only part of the equation. Your agent (just like your Loan Officer) should provide you with the whole picture, including what you're getting for that cost and what you're not.
3. Raise Your Deductible
If money is tight and every dollar is recorded, you may consider starting with a higher deductible (you can always lower it later). A higher deductible is helpful to many people in the home-buying process who are already spending money on a down payment, closing costs, and more.  
Your deductible is how much you have to pay before the insurance company starts to pay a claim on your home. The higher the deductible, the lower the premiums.
It's important to find your insurance policy as early in the home-buying process as possible. If you live in a disaster-prone area, your policy may have a separate deductible for specific types of damages or may have higher premiums than you anticipated. 
This could even affect whether or not you qualify for your loan, depending on how tight your debt-to-income ratio is. Pro tip: have your insurance lined up early in the loan process so you and your Loan Officer have time to deal with any changes that could impact your loan.
4. Improve Home Security
By installing a sophisticated fire sprinkler system and a fire/burglar alarm that rings to monitoring stations, some companies will cut your premium by as much as 15%.
An insurance company may offer even a 5% discount for a smoke detector, burglar alarm or dead-bolt locks. Check with your insurer to ensure that the system you're installing will lower your premiums; some home monitoring systems include monthly costs, and not all of them qualify for a discount.
Trust Your Lender For Help
Working with an excellent team of professionals is a big key to successfully closing thousands of mortgage transactions on time. Buying a home is a team sport involving several companies and individuals working together through the closing process. 
If you're looking for a solid home insurance professional in your area, contact your Summit Mortgage loan officer today. Our staff works with some of the finest professionals in the industry and would be happy to provide you with a referral. It's all part of how we work hard to earn your trust every day.
Still not convinced you can afford to buy a home? Complete our Quick Start Form and we'll connect you with a loan officer that matches your specific needs. They'll provide a free consultation and discuss your options.