How to Buy a Home When You Think You Can't Afford It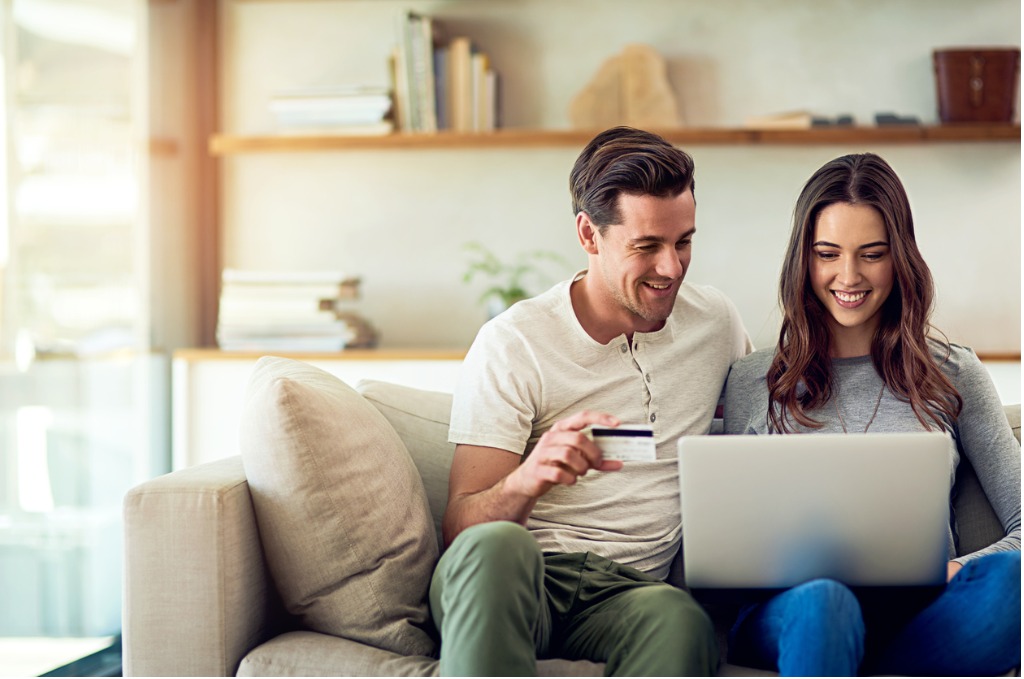 If you're thinking about buying a home, excitement is one of the first things you'll experience.
But underneath all that enthusiasm, there are certain to be plenty of questions lingering. Here are some common home buying concerns that might come up when you consider if you can afford a home – and six ways to get past them.
Guiding You Home
Complete our Quick Start Form and we'll connect you with a loan officer that matches your specific needs. They'll provide a free consultation and guide you through every step of the loan application process.
1. "I don't have 20% down"
Along with bell-bottoms and paper maps, the 20% rule has definitely gone out of style. In fact, for an FHA loan, the minimum down payment required is just 3.5%. That percentage decreases even further when using a conventional loan, which start as low as 3% down. These are clearly a far cry from the intimidating 20% figure that used to plague potential home-buyers.
2. "I still have debt from college"
Rising student loan debt has caused this generation to hold off on buying homes. According to an article from USA Today, more than half of student loan borrowers say their amount of debt affects this decision. However, this need not be the case. One option is to minimize debt from your other loans. By paying off as much debt as possible from your credit cards and car loans, you lower your debt-to-income ratio, thus raising your chances of getting a loan and making it easier to afford mortgage payments.
In this same vein, a second option is to further diminish this ratio by refinancing or lowering your monthly student loan payments. There is a trade-off: refinancing results in losing some federal loan perks, and lower monthly payments can result in higher interest rates over time. However, if you're comfortable with this, a lower monthly student loan payment is another way to become a more appealing loan candidate.
Note: If neither of these options work for you, that's not a problem. Student loan debt is ultimately just one piece of the puzzle in terms of your debt-to-income ratio. Depending on your income and other expenses, it can hold a surprisingly small amount of weight.
3. "I still want to live in the city"
Slow down. Buying a house does NOT necessarily mean sacrificing your city life for the suburbs. Yes, more populous cities do have a reputation for being pricier, but you never know what you can afford until you ask a loan officer. There are also many other ways you can cut down city-living costs in order to afford a home there. Taking public transportation, volunteering at a co-op to get discounted groceries or hitting up secondhand shops for furniture and clothes are some alternatives. Simply, get creative. If you have the will to stay in the city, there'll be a way.
4. "It's a seller's market right now"
A seller's market simply means the demand for homes has outweighed supply. Although buyers will have to be more competitive in their offers, this doesn't mean it's impossible to find a good home in your price range. Financial expert Dave Ramsey suggests resetting your expectations. It's more important to focus on buying in the best neighborhood rather than searching for the homes with the best features; these can always be upgraded later on. Additionally, be sure to check the home values in the neighborhoods you're interested in. If they're steadily climbing up, it's a sign of a good investment.
5. "Apartments are cheaper"
Actually, this couldn't be further from the truth. Perhaps the monthly payment of an apartment is lower than that of a mortgage, but when you're paying rent on a property you don't own, you're essentially burning your money. There's no return on investment. When you put that money into a mortgage, you start building equity, and you make a real investment. Also worth mentioning—your monthly mortgage payment can closely resemble apartment rent (and in some cases, might even be lower) if you welcome roommates.
6. "I have no idea what I can afford"
… And that's OK. You aren't expected to know exactly what you can and can't afford—that's where loan officers come in. They can help you calculate your mortgage budget based on your income and expenses and walk you through the pre-approval process.
Figuring out how to afford a home can seem like a complicated situation at first. Fortunately, Summit has solutions for every concern you may have. Our company has more than 25 years of experience in home financing success, so we've got you covered. Complete our Quick Start Form and we'll connect you with a loan officer that matches your specific needs. They'll provide a free consultation and guide you through every step of the loan application process. Or find a loan officer today for a rate quote, to get pre-qualified or simply to chat about your many options.