5 Things to Consider When Buying a New Home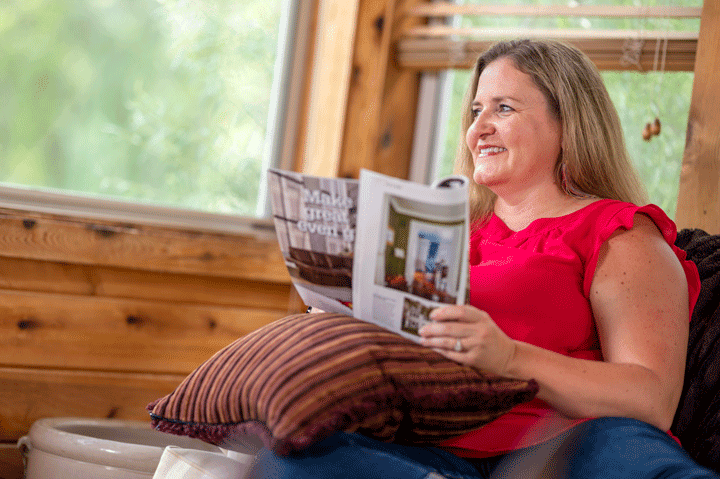 So you know you want to buy a new home, but how do you even start looking? 
Once you've set your budget and contacted your personal loan officer to determine how much you can afford, you'll want to make a list of your priorities. 
Unless you already have a specific house in mind, there are many important considerations to make when looking for a new home. The key is to prioritize because you may have to negotiate or compromise to find your dream home. 
Guiding You Home
Complete our Quick Start Form and we'll connect you with a loan officer that matches your specific needs. They'll provide a free consultation and guide you through every step of the loan application process.
Where Is the Neighborhood Located?
Location, location, location. And sometimes neighborhoods bring perks. For instance, if you have kids, you might want to be in a place with other families with children. This gives them natural playmates. It's also often easier to make friends with your neighbors when parenting is a mutual topic of interest.
Discuss if you want to buy inside the city limits with a smaller lot but lots of neighbors or if you would rather move to a subdivision outside the city limits where there is more space. 
You'd likely have a more extensive lawn to mow in a subdivision, but your property taxes may be lower. You might not want to be in a densely populated neighborhood, or perhaps living in an unincorporated area with fewer people and more space is more important on your list.
Living in a metropolitan city allows for quicker access to public transportation, cultural institutions and activities, and it's easier to be social in a city. 
When you start considering neighborhoods, check GreatSchools.org to learn about the area's school district. School districts can offer academics, sports, after-school activities, and more.
How Will Your Home Location Impact Your Commute?
Though some jobs have become remote or semi-remote, commute time is still a factor for many working professionals. How long do you want your daily commute to be? 
Even if you mainly work remotely, consider your commute to other important locations like small shops and retail centers. How far do you want to drive to get a coffee? Do you want to be close to major grocery stores and healthcare facilities? Know your priority for access to essential locations — like your children's dance studio — when considering the importance of a commute. 
If you consider buying in a large city, know how long it will take you to reach public transportation.
How Much are You Willing to Pay for Taxes?
Property taxes inside the city limits are almost always higher than taxes in unincorporated areas. It costs more money to live close to restaurants, retail shops, and groceries stores. You also have to pay for city services, like garbage collection, sewage and water. 
When you live outside of a city, you'll often need to select and pay for a private company to haul away your trash. 
Property taxes vary by state and county. Metropolitan areas with higher property taxes often have additional city taxes tacked onto things like groceries (are you moving to a city that taxes plastic grocery bags?) or higher sales tax.
How Much House Do You Want to Buy?
How big is your dream home? Do you need five bedrooms, or will two be enough for your family? If you are a permanently remote worker, will you need a designated office space? 
A bigger house will likely cost more, so differentiate your needs from your wants to set your budget before you start looking. If you want a bigger place, there will be more upkeep. That means more cleaning, more household repairs, and more maintenance for the yard since bigger houses usually come with bigger yards. 
Also, decide how important the age of the home is. Do you want a newer house with new features? That'll cost more upfront but save money down the road on repairs. Maybe you'd prefer a classic older home that needs work? A fixer-upper is a welcome challenge for some couples but a headache for others. 
Maybe it would be easier for your family to build a new home, allowing you to customize your concept and appliances from the start. If this is your favorite option, be prepared to research reputable contractors.
What are Must-Haves Inside Your House?
The big items for buyers in no particular order are usually the kitchen, the bathrooms, and the bedrooms. Do you want a spacious kitchen? (Most people do.) The nicer and bigger the kitchen, the more it costs. 
If you have a family or a multi-generational family living together, you'll want to make sure the bedrooms are a good fit for everyone. The master bedroom is important to a lot of couples. 
Do you have the budget to make upgrades? If so, a house that you love but falls short in one area — like a finished basement — could be where you'd invest your extra money. Know the balance between your priorities and your financial resources.
Make Your List, Then Check it Twice
Unless you build a new home from scratch, you might not check all of your preplanning boxes. Be prepared to compromise for affordability or inventory. 
Buying a house is an imperfect process. Know your priorities and where you're willing to adjust your expectations. But, your dream home is still out there and knowing what you want before you start looking will help simplify your journey. To get started right away, complete our Quick Start Form and let a Summit team member guide you through every step of the process.