7 Steps To Buying Your First House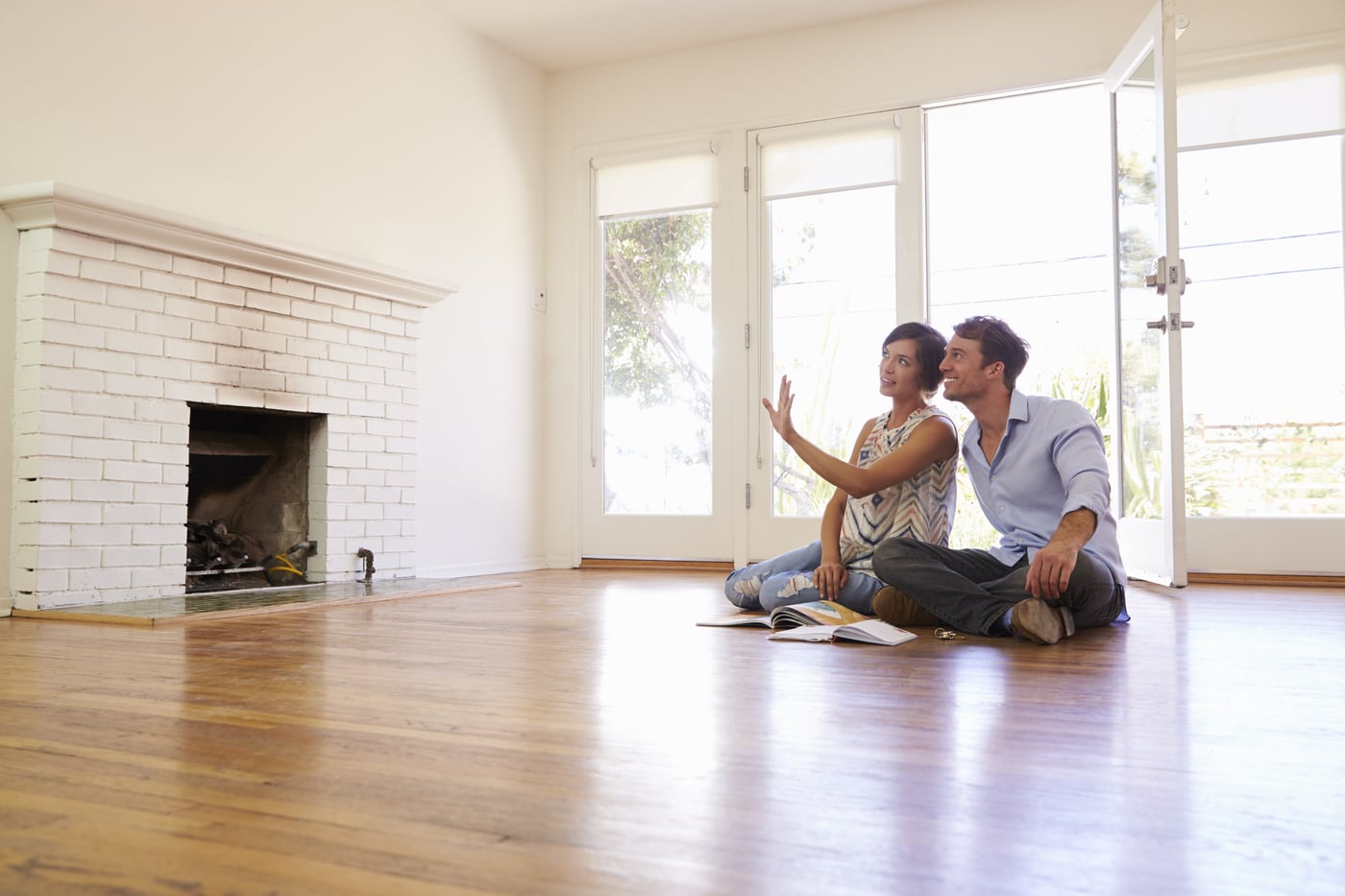 Are you ready to buy your first home? Right now, you're probably feeling a mixture of excitement and nerves. That's completely normal. The home buying process is long and complicated, and it can be confusing for first-time homebuyers like yourself who are about to take their first step into the unknown. If you're prepared and have a solid idea of what to expect, the process goes a lot smoother. To help you feel more confident as you embark on the home buying journey, Summit Mortgage simplified the process for you into seven steps.
1. Find A Loan Officer
A loan officer is someone who can help guide you through the home buying process. They're experts in home loans and know the process better than anyone. They'll be a valuable resource to you and can answer any initial questions you have regarding what the different types of loans are and how they work. In this early phase of the process, your loan officer will talk you through your credit report, income, and asset documents.
They'll also get to know your goals for the home purchase and begin looking for a loan program that best suits your needs. This is to make sure you're set up for pre-approval. If you aren't sure how to choose, have more questions, or want help getting started, simply complete our Quick Start Form and we'll connect you with a loan officer that matches your specific needs. They'll reach out to you and provide a free consultation and guide you through every step of the loan application process.
Guiding You Home
Complete our Quick Start Form and we'll connect you with a loan officer that matches your specific needs. They'll provide a free consultation and guide you through every step of the loan application process.
2. Get Everything In Order
The easiest way to get the home buying process started is to gather all your important documents. This includes your current driver's license or other government-issued photo ID, residence history for the past two years, employment history for the past two years, proof of income and bank account statements, among others. Gathering everything now will help you avoid delays later on. With this information, your loan officer can help calculate your debt-to-income ratio and buying power. In fact, you can request a rate quote from Summit Mortgage online to get a closer look at what you can afford.
Finally, you can read up on mortgage terms and types of loans in the Summit Mortgage Homebuyer Guide to establish a strong foundation of knowledge to lean on going forward. Your loan officer is the best resource to use when you have questions.
3. Get Pre-Approved For A Loan
Even before you start browsing the real estate listings, it's strongly recommended to get pre-approved for a mortgage loan. Though pre-approval is not required, it does have a lot of benefits. For one, it helps you get a better sense of how much you can afford. The lender reviews your financial information, such as your income and credit score, in order to determine what type and what size loan you might qualify for. Having this information makes it easy to figure out your price range and to start looking around for your potential first home.
Two, having a pre-approval can give you an advantage over other buyers. The real estate market is competitive and there will be other people out there putting offers on the same homes you are. In some situations, a pre-approval increases your negotiating power and makes your offer appear more attractive to sellers, so that you can get the home you love. Summit also offers a pre-approval that comes with an underwriting guarantee that can make your offer stand out even more.
Three, getting pre-approved now can help save you time. Knowing how much you can spend eliminates a lot of confusion and back and forth as you search for houses. You can use a mortgage payment calculator for a detailed prediction. Then, when you do find the perfect home, the final stages of the loan application process will move along much faster than if you hadn't gotten pre-approved.
Qualified borrowers working with Summit Mortgage may be eligible for our $10,000 Underwriting Guarantee. This program enables you to make an offer to sellers with confidence,  for if your loan doesn't close, Summit will pay the seller $10,000 of our own funds. This program is only available for eligible mortgages, so be sure to ask your loan officer for more information.
4. Get A Real Estate Agent To Help You Find A Home
Now that you have your finances queued up and ready to go, it's time to start looking for a house. A real estate agent will help make this phase of the process simple and easy to understand. Once you tell them your price range, your preferred neighborhood and anything else you might be looking for, the agent will be able to home in on the perfect match. Take your time and don't rush. Buying a home is a huge investment and you want to make sure it's exactly right for you.
When you're ready to put in an offer, your real estate agent will help you negotiate and reach an agreement. When your offer is accepted, you'll need to get a home inspection done and complete the loan application process.
5. Complete Your Loan Application
Now you're ready to submit your loan application and have it processed.   During this time, you'll want to send the purchase agreement to your loan officer, sign the initial disclosures, work with your realtor to get a home inspection, and explore homeowner's insurance options. Your lender will order title work, a flood certificate and the appraisal.
When choosing homeowner's insurance, it's important to choose an adequate level of coverage to protect your investment in your new home. Townhomes or condos where a master insurance policy covers common areas, requires an H06 policy.. This policy  provides coverage for your personal property, liability claims, and the expenses incurred if your home becomes uninhabitable.
6. Sign Your Closing Disclosures (CD)
Now you're in the home stretch. After your file is submitted to underwriting for final approval, you may be asked to submit additional information. Once everything is processed, you'll receive a closing disclosure (CD) with your loan terms, the amount of fees due and your projected monthly payments. A CD will be delivered to you at least three days before closing, and a reputable lender will have the numbers balanced with the title company to ensure you can rely on the information. However, be sure to bring your checkbook to the closing in case there are any minor changes.
Review all the paperwork and sign it as soon as you can, so you can get into your home that much faster. Should any last minute things come up or if you feel confused at any point, turn to your loan officer for help. As closing day draws near, the loan officer will contact you with the final numbers and advise you on how to pay your closing costs and make your down payment via cashier's check or wire transfer.
7. Get The Keys To Your Very First Home On Closing Day
Congratulations, you made it to closing day! The keys will be in your hand as soon as you finish signing all the remaining documents and submit your funds. When it's all squared away, you'll be able to officially call yourself a first-time homeowner and start moving into your brand-new house.
The Journey to Ownership Starts Now
Now you know where to start when buying a home. Hopefully, that gives you a better idea of how the home buying process works so that you can move forward with complete confidence. While it may seem intimidating at first, remember that professionals like your loan officer and real estate agent will be there to guide you along the way. If you're ready to meet a loan officer and jump-start the process, find one on the Summit Mortgage site today. Any questions about working with loan officers or Summit Mortgage in general? Feel free to get in touch.