What Financial Info Your Real Estate Agent and Loan Officer Need to Help You Buy Your Dream Home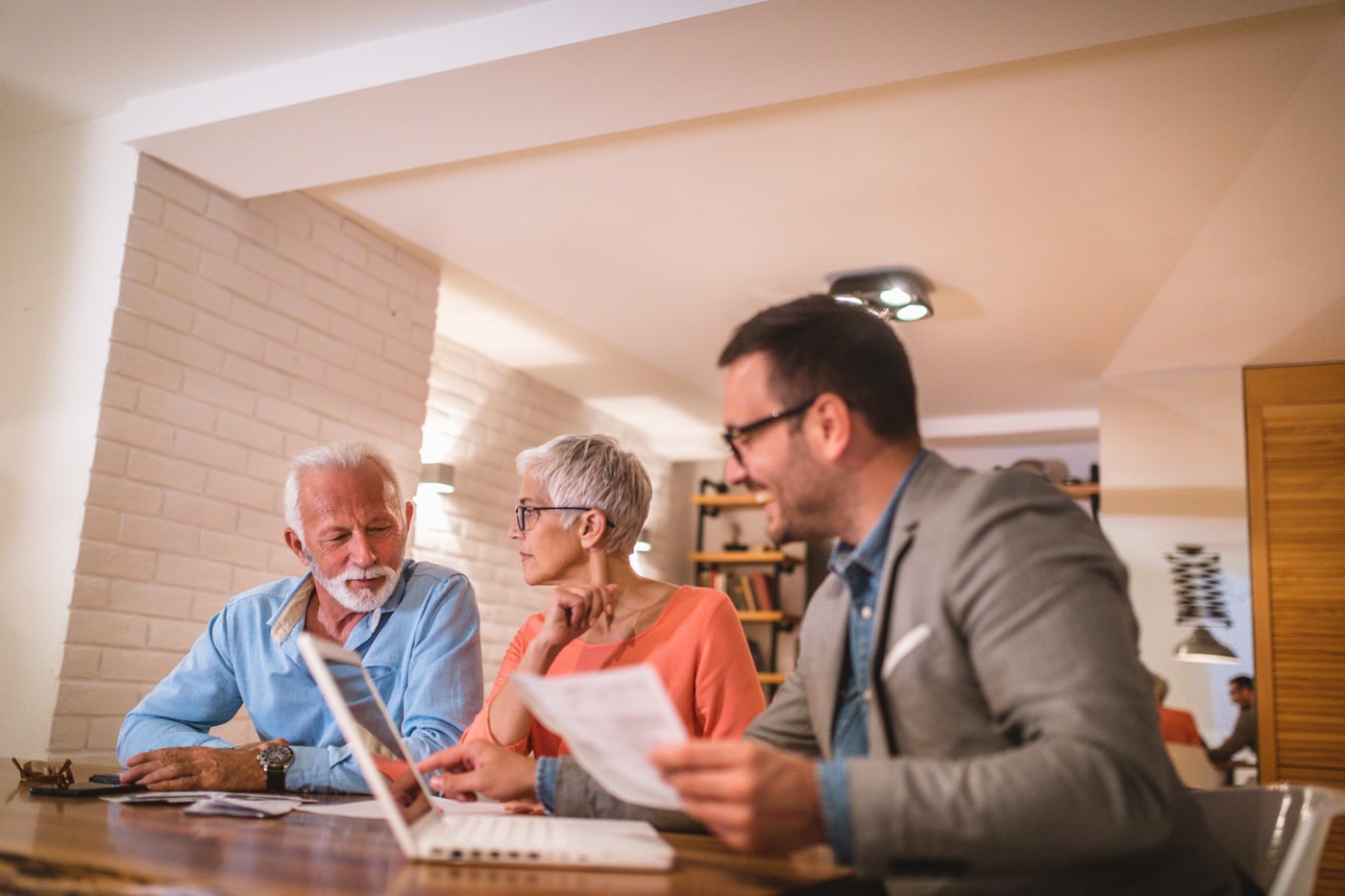 It takes a lot more than a handshake and signature to get approved for a home loan, and that's a good thing. Today's approvals require an extensive amount of documentation, forms, and verifications to protect you and the lender. The objective is not to make buying your home harder. Ultimately, the intent is to make sure that you can afford the home you are buying and not putting yourself, and the lender, in a bad financial situation.
To help you prepare for your home loan approval or pre-approval, we've created this handy post outlining exactly what you'll need to do and gather. The list is divided into five categories to make it easier to manage.
Mortgage Application Information
Credit Verification
Income Verification
Assets and Debts
Miscellaneous Items
Guiding You Home
Complete our Quick Start Form and we'll connect you with a loan officer that matches your specific needs. They'll provide a free consultation and guide you through every step of the loan application process.
Mortgage Application Information: What Do You Need for a Mortgage?
There are many items you'll need to gather, complete and submit. So the very first thing you'll need to do when applying for a mortgage is to work with a personal loan officer. They are professionals who can guide you through the home loan approval or pre-approval process with ease.
One of the first things your personal loan officer will have you do is complete a Uniform Residential Loan Application. Summit Mortgage Corporation makes this step easier than most with our Ascent App.
When you use the Ascent App, you can complete the loan application at your own pace using a computer or mobile device. You can also reach out for help through the Ascent App at any time with questions.  If you prefer, stop completing the loan application altogether, call your loan officer and have them complete it for you over the phone.
Essentially the loan application document collects information about you, the home you're buying, previous employers, your current financial situation and more. As you complete this form, it will outline many of the documents you will need to provide for approval.
Credit Verification: What Credit Score Is Needed for a Mortgage?
For this step, you don't need to provide anything other than your permission for the lender to check your FICO credit score. Not only will your score impact if you get approved for a home loan or not, but it will also determine what percentage rate the lender will offer you. Obviously, the better your credit score, the better your interest rate.
Income Verification: How Many Paychecks Do You Need for a Mortgage?
There was a time when you could declare your income and the lender would accept whatever you said without any added verification. Well, those days are over since the housing collapse of 2008. The laws were re-written and income verification has become a highly documented step.
To prove your income you'll need to provide the following items:
W-2 Tax Forms: You will most likely be asked to provide your W-2s for the past two years. If you don't have these in your files, you can request them from your employer/s or ask the Internal Revenue Service to provide a copy of the documents you submitted with your tax returns. If you had employment gaps within the last two years, the lender may also request a letter of explanation.
Pay Stubs: Where your W-2s verify what you've earned in the past, pay stubs are used to verify what you are earning right now. Often lenders ask for pay stubs from the last 30 days. In some cases, the lender may ask your employer to sign them.
Income Tax Returns: It's common for a lender to ask for tax returns going back three years to verify how much you have earned, and how much you have reported. It's not an audit, just another way to double verify the information you are providing. Along with your tax forms, the lender may also request a signed Form 4506-T, which gives them permission to obtain your tax transcript directly from the IRS.
If You're Self-Employed: You will also need to provide a lender with a profit and loss statement, the few years of your business tax returns, a list of business debts and your Form 1099s used when filing taxes.
If You Receive Alimony/Child Support: You'll need to provide a copy of the court order along with bank statements or canceled checks to show that the payments are paid regularly.
Assets and Debts: What Do Mortgage Underwriters Look For?
Your lender will want to verify your asset-to-debt ratios to calculate your ability to make ongoing mortgage payments. To do this, on the application you'll be asked to list all monthly debts such as auto loans, student loans, credit cards, and other outstanding debt. You'll also be asked to provide your assets.
Bank Statements: Be ready to provide three months of bank statements to further verify income, saving balances and your ability to make a down payment. If you are using a gift to make the down payment, ideally it should be in your account three months prior to applying for a home loan. You will also need a signed letter from the gifter stating the money is indeed a gift and will not be paid back.
Retirement and Investment Accounts: Again, expect to provide two to three months of statements from any investment accounts you listed on the loan application. That includes individual retirement accounts, 401(k)s, stock investments and certificates of deposit.
Miscellaneous Items: What Other Documents Are Needed for a Mortgage Application?
You may or may not be asked to provide the following information:
Rent: Lenders may want to see proof that you've made regular rent payments for the previous year. They may also want the name and contact information for your landlord.
Divorce: If you have filed for a divorce, the lender may want a copy of the divorce decree establishing if you need to make or receive child support or alimony payments.
Bankruptcy and Foreclosure: If you have filed for bankruptcy, you will need to wait to apply for a home loan until all debts have been discharged. If you faced a foreclosure, you need to wait seven years before applying for a mortgage and need to verify that the property deed has been transferred.
Citizenship: If you are not a U.S. citizen, a lender may ask to verify your status in the country. This can include supplying a green card, employee authorization document and approved visa.
You're Just a Few Papers Away From Starting Your Home Loan Application
The amount of documentation you need to supply to the lender when applying for a home loan can seem like a lot, and to be fair, it is. But look at it from their perspective. They are entrusting you to pay back the biggest debt you are ever likely to take on in your life. A debt that likely outpaces anything you've ever had to pay back before. There are hundreds of thousands of dollars on the line and trust alone isn't enough.
As we mentioned, all of this documentation is helpful for you, too. It gives you a chance to ensure the home your buying is a home you can afford. You, too, should be scrutinizing the details on this transaction as much as the lender. Working with a personal loan officer makes it easier to understand what you'll need, what the papers mean and how to go about submitting them. And yes, even the submission process has rules, regulations, and stipulations. But don't worry about it. Your personal loan officer has tools that make the hard stuff easy.