Pre-Approval or Pre-Qualification: What You Should Know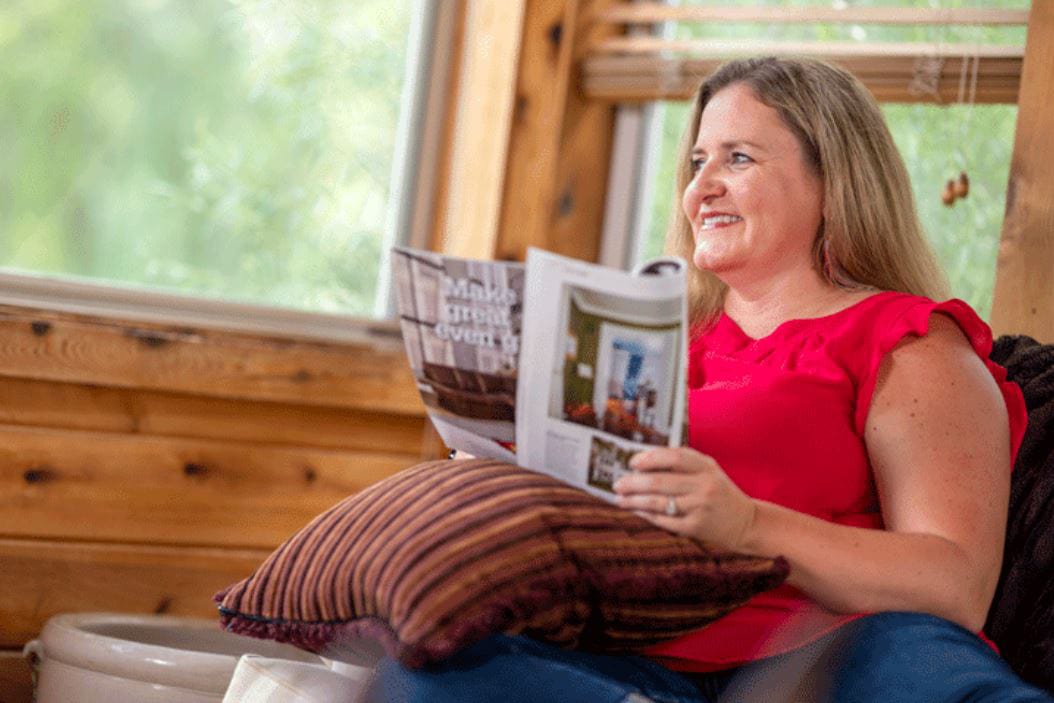 Whether you like to plan far in advance or set out with only a map, your first move in your homebuying adventure should always be to talk to a personal loan officer. 
Before looking at homes, you'll need to meet with your lender to know which homes are in your price range and how long it will take you to buy a house. Your lender can help you with your pre-qualification for a loan and then help you get pre-approved for a mortgage. 
Both steps can take you closer to making an offer on a new home and can make a difference when you're ready to make an offer.
What is Pre-Qualification?
If you are leaning toward buying a new home but perhaps not 100% certain that you'll decide to take the plunge, pre-qualification is your best move.
Why? It's easy, and it won't cost you anything. 
To be pre-qualified means you are provided an estimated loan amount based on basic qualifying information and general lending standards. This creates a price range for your house hunting. 
The pre-qualification process is as simple as providing a lender with your income information. They'll ask you questions about your income and credit history but do not require you to submit documentation. They will also ask about the price range you are considering for your new house.
Pre-qualification helps home buyers create a realistic budget. It's also one of the first questions a real estate agent will ask: "How much are you pre-qualified for?" Realtors will typically keep a copy of your pre-qualification letter on file if homeowners ask for it before showing a house.
It's important to know that you could pre-qualify for a much higher mortgage than your budget. If that occurs, it's good news. It means that you are avoiding getting into a position where you are overextended. Just because you qualify for more money than you expected doesn't mean you need to look for a house that is at the very top end of your qualification budget. You'll have to consider many factors when creating a budget.  
Getting pre-qualified will also give a homebuyer an idea of what your monthly payments will be. It's important to note that pre-qualification is the first step, while pre-approval takes a little more time.
What is Pre-Approval?
Pre-approval involves filling out an application with a lending institution and requires more paperwork. They'll do a thorough check of your income, any debt you might have, your credit history, and an asset check. They'll also ask for recent paychecks, bank statements and your W-2 forms. It could take as much as a couple of weeks to determine how much money you are approved to spend. 
After you have your pre-approval amount, the lending institution will give you a letter stating how much you can borrow. A pre-approval letter from your lender typically expires after 90 days. Be aware that the pre-approval letter is not a commitment to lend.
Having this letter in hand gives a buyer a competitive advantage in a hot market. It means if you find a house you like and it's in your pre-approval range, you can make a bid on the house with confidence. Some sellers might even require a pre-approval letter (over a pre-qualification letter) before they let you tour their home. 
The bottom line is that it's best to have a letter stating the range of the home loan you qualify for. Having the letter doesn't necessarily mean you'll receive a loan that you are pre-approved and eligible for, only that it's more likely that you will. 
Qualifying for a Loan
Circumstances can change between when you qualify for the loan and when you actually have to secure the loan. Getting the loan only happens after you've applied for it.
It's best to return to the personal loan officer who worked with you for your pre-approval letter so that the loan process is quick and easy. 
If you aren't pre-approved for the loan that you expected, or if you are pre-approved for less than you expected, it's a good idea to ask the lender why. Your loan officer can explain the complexities of the loan process and how a pre-approval or pre-qualification is determined.  
If your credit score was too low, talk to your lender about how the score can be raised. Ask to see a copy of the lender's credit report to ensure that the information is accurate. (Let's say that your name is the same or similar to someone else in your family. Similar names with matching former addresses can sometimes impact your credit report.) Act quickly to have errors on your credit report corrected. 
Working with your personal loan officer is the best way to start your journey through the homebuying process. From pre-qualification to pre-approval to a loan, your relationship with your lender is an essential first step. Want to get started now? Complete our Quick Start Form and we'll connect you with a loan officer that matches your specific needs. They'll provide a free consultation and guide you through every step of the loan application process.
Guiding You Home
Complete our Quick Start Form and we'll connect you with a loan officer that matches your specific needs. They'll provide a free consultation and guide you through every step of the loan application process.