Your Guide to Renovation Home Loans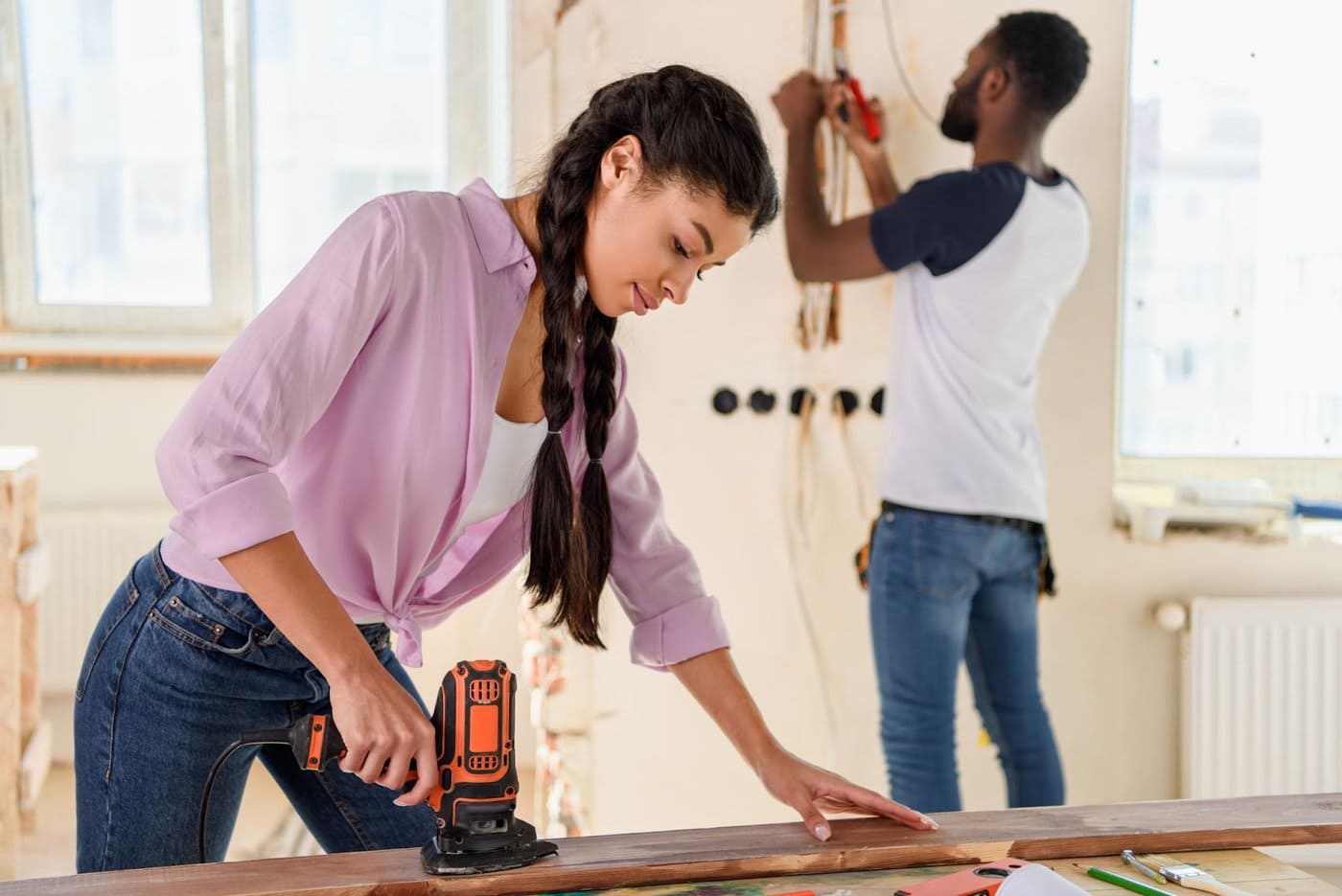 You should never settle for less than your dream home. If you find one that's "close enough" if it had a little tweak here or an improvement there, you can still finance a home and your improvements with only one loan.
Understanding the nuances of renovation home loans will help you decide if you are prepared to upgrade a "close enough" property to the home of your dreams.
Guiding You Home
Complete our Quick Start Form and we'll connect you with a loan officer that matches your specific needs. They'll provide a free consultation and guide you through every step of the loan application process.
What Are Renovation Home Loans? 
The location is perfect, the layout is just what you're looking for, and the bones are solid, but the best home you've found in your search needs some work to make it your dream home. Here is where a renovation home loan comes in.
You can apply for a loan that provides money beyond the cost of the property to include renovation costs. These types of loans have significant advantages because you can immediately receive the money you need to start major renovations, and you have just one loan to pay off and one set of closing costs. 
Common Renovation Home Loans
Your first step in the loan process is to talk to your personal lender. They can point you toward the right renovation home loan that works for your situation. 
There are a few options for renovation loans that are great for first-time buyers or for a second home.  
FHA 203(k): These loans are government-issued and are essentially construction loans to be used on homes that are designed as your primary residence. This means you can't use a FHA 203(k) loan for a home you plan to flip. Your lender can help you understand if you need a Limited 203(k) — for smaller repairs — or a Standard 203(k) — for extensive repairs.
VA Renovation Loan: This is the Department of Veteran's Affairs' answer to the FHA 203(k). To be eligible, homeowners must find and use a VA-approved contractor for repairs. 
HomeStyle: Not backed by the government but instead guaranteed by Fannie Mae, HomeStyle loans require a higher credit score than FHA 203(k) loans and can be used for almost any renovation — including adding a pool or changing landscaping.
What Can I Use My Renovation Home Loan For? 
The kinds of renovations and refurbishment you plan to make on the home will help you decide which program is best for you. In some cases of renovation home loan options, no home equity line of credit is necessary.
Renovation funds can be used for: 
Kitchen or Bathroom Remodel

New Paint, Flooring, Windows, Doors and Appliances

Home Theater or Game Room Upgrades

Structural Repairs

Significant Landscaping Changes

Energy Updates
Talk to a personal lender about your options and what you plan to use the money for. They can steer you in the right direction — based on your needs and construction plans — to find the right loan to improve your property.
How is a Renovation Loan Calculated? 
Your home renovation loan is calculated a little differently than a typical mortgage loan. When you're buying a home that needs renovations to make it your dream space or make it livable, your renovations are added to the cost of the home. 
For instance, if you pay a list price of $200,000 for your new home and it needs $75,000 in renovations and repairs before you move in, you'd need a loan of $275,000. 
In this case, the total cost of the loan can't exceed the value of the home after renovations. What does this mean? 
Consider that an appraiser has valued the property for $200,000 in its current condition. If you plan to add $75,000 in renovation and construction, then the appraised value of the new home can't be less than $275,000. If the work on the home only raises the value by $50,000, the lender will likely only approve as much as the property's potential value after the work is completed. So, any additional costs over the new value will have to come out of the homeowner's pocket or through another source. 
When Will I Use a Renovation Home Loan? 
If your dream home is a short sale or you're willing to put in the time and effort with a foreclosure that might need updates or repairs, a renovation home loan is perfect for you. 
Don't stop at major renovations. Maybe your next home only needs a finished basement to be perfect for you and your family. You can also use a renovation home loan to buy a property that requires only a little work. 
In searching for your dream home, include properties with "good bones" that might need a little TLC. Then, talk to your personal lender about your options for home renovation loans to craft your perfect space.