Renovation Home Loans

It would be perfect if it only had an upgraded kitchen…
Don't Settle For Less Than Your Dream Home. Finance the home and your improvements with only one loan.
Renovation Home Loans
The location is perfect, the layout is just what you're looking for and the bones are solid, but it needs some work to make it your dream home. Renovation Home Loans from Summit Mortgage can help you buy the home and make improvements with a single, low fixed-rate loan.
One Loan. One Closing.
You can finance your home purchase and the improvements with one loan. That means one transaction. One set of closing costs.
Funds For Countless Improvements
Renovation home loans can be used for a variety of purposes, from structure repairs to something as simple as new floors and a fresh coat of paint.
Multiple Loan Options
With both FHA and Conventional Renovation Home Loans available, you can choose which type of loan best fits your needs. No home equity line needed.
Guiding You Home
Our loan officers can help you understand your home improvement loan options. Ask for a free consultation today.
Renovation Funds May Be Used For
Kitchen or Bathroom Remodel
New Paint, Flooring, Windows, Doors and Appliances
Home Theater or Game Room Upgrades
Structural Repairs
Significant Landscaping Changes
There are many options for renovation funds. Please contact me to find out which Renovation Loan is right for your specific needs.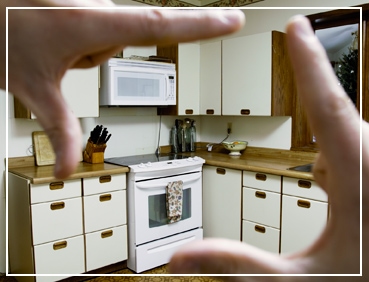 Renovation Loan Details
Finance the home purchase and improvements with a single, fixed-rate loan.
No home equity line.
FHA & FNMA Conventional options available.
Perfect for short sales & foreclosures that need a lot of updates or repairs.
Repair funds based on a % of the as-completed value of the property.
Next Steps in Your Journey