An Introduction to FHA Home Loans

FHA Loans – A Low Down Payment Option
A favorite for first-time homebuyers, the FHA loan offers flexible qualifying and credit requirements along with a down payment as low as 3.5%.
FHA Home Loans
Originally aimed at first-time homebuyers, the government insured FHA home loans now offers an affordable, low down payment option that helps buyers with many different financial situations become homeowners. FHA home loans have a wide variety of options including alternative source of funds, seller contributions, renovation financing and options for borrowers with past credit events.
Guiding You Home
Our loan officers can help you understand your mortgage and refinance options. Ask for a free consultation today.
Low Down Payment Option
FHA home loans offer a 3.5% minimum down payment, perfect for borrowers with little funds for upfront costs. Sellers are also allowed to contribute up to 6% towards closing costs.
Options. Options. Options.
FHA home loans have many options for borrowers to consider including fixed or adjustable rates and a variety of loan terms for both home purchases and refinances. I'm here to help you understand all your options and make the best decision for your specific situation.
Flexible Qualifying Guidelines
Borrowers with less than perfect credit or non-traditional credit histories can still qualify for financing with FHA. Friends or family members can also help you qualify with gift funds for the down payment or non-occupying co-borrowers.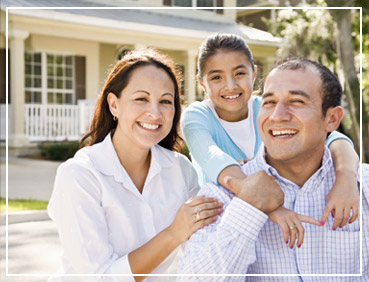 FHA Home Loan Details:
3.5% minimum down payment
Entire down payment may come from gift funds (talk to me about this early in the process!)
Up to 6% seller contribution allowed
Non-occupying borrowers are allowed to help the occupying borrowers qualify for the loan. A great option for parents looking to help their children buy their first home!
Non-traditional credit history acceptable
Variety of loan terms available for both purchase and refinance
Next Steps in Your Journey