Refinance Options for Homeowners Who Need to Renovate Their Home to Take Care of Aging Parents
If you have aging parents, it's likely you've had conversations about their current and future living conditions. Most aging parents hope to stay in their home for as long as possible. Doing so helps them retain a sense of independence. However, they will likely reach a stage when aging-in-place is no longer a safe or viable option.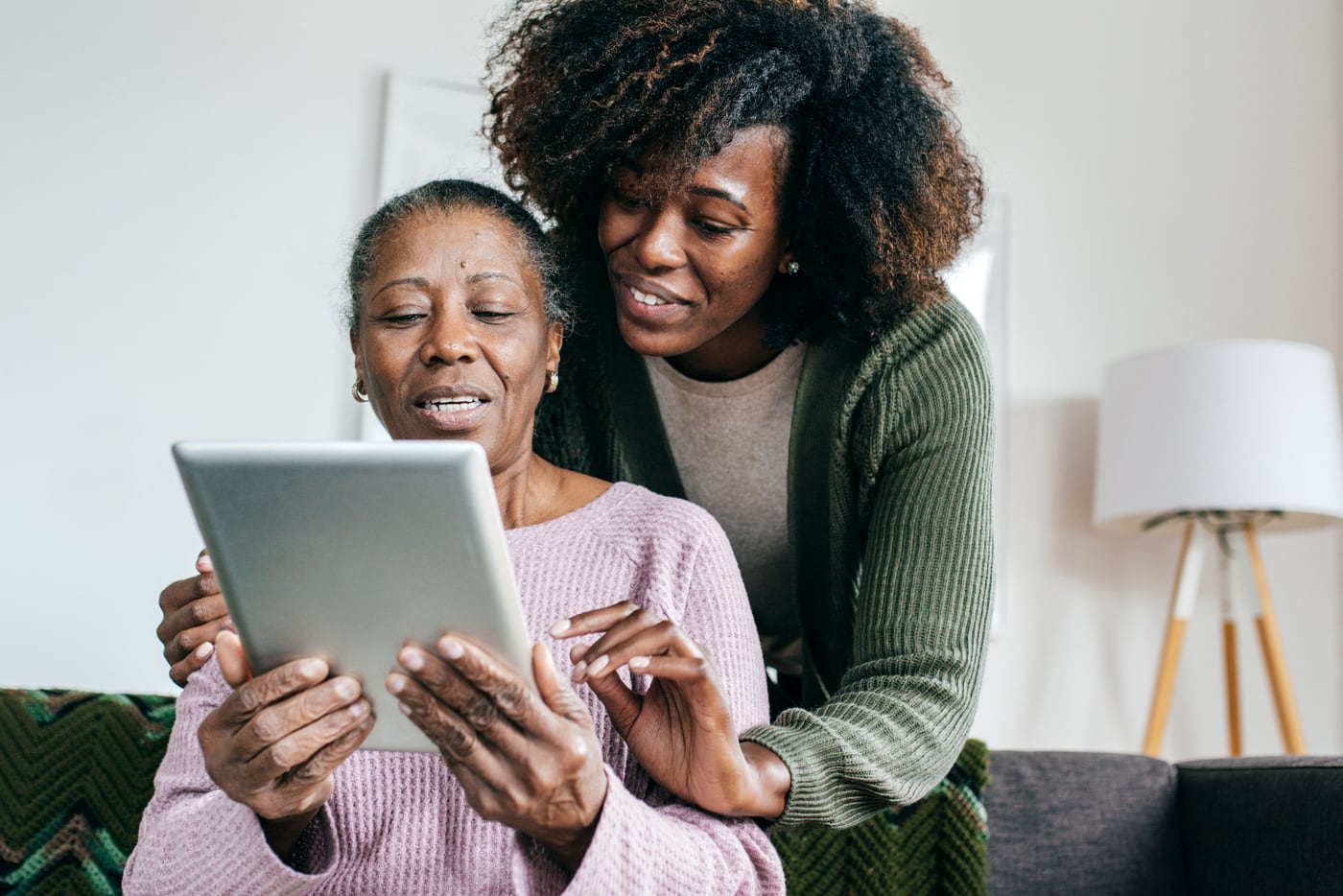 Refinance Options for Homeowners Who Need to Renovate Their Home to Take Care of Aging Parents
Traditionally in the United States, it has been common for parents to move from their home into some sort of elderly care community or living facility. That remains a viable and popular choice. But more and more, adult children are renovating or remodeling their homes to accommodate aging parents. Doing this typically requires a home renovation loan, and that's where Summit Mortgage Corporation can help most.
The Escalating Cost of Assisted Living
Among the reasons for having aging parents move in with their adult children is the cost of assisted care living. According to Genworth, the national average cost for assisted care living in 2019 was $4,051 a month. That's a significant cost that many families and retirees simply can't afford to pay. But the cost is not the only reason.
The Aging Parent Boom
The U.S. Census Bureau reports that by 2050, there will be 83 million people over the age of 65 in the United States. Today, there are half that many people aged 65 or older in the United States. What does this mean? We can't be definite, but increased demand often leads to decreased availability of resources such as senior care housing as well as increased costs. As a country, having aging parents move into our homes may become less of a choice and more of a necessity.
How to Make Your Home Safe for Aging Parents
You might be asking how do you elder-proof your home? It's a common question. Most homes are not built with elderly accessibility in mind. As such, doorways are typically too narrow for wheelchairs, home entrances have steps rather than ramps and flooring may not be safe for walkers or the use of a cane.
There are numerous aging-in-place home modifications that can and should be made before welcoming an aging parent into your home. This is why many people look at refinancing their home to fund the necessary updates. You don't have to make your home compliant with the Americans with Disabilities Act (ADA) Design Standards, however, the act does provide standards you may want to strive for to make your home safe, comfortable and accessible for aging parents.
Where should you begin when preparing your home for aging parents? Start with these:
Exterior Entry
The first thing you'll need to address is how your aging parents can safely enter and exit your home. While some newer homes are built to comply with the ADA, most are not. This means you're likely to have steps leading to your front door that you may need to supplement with ramps.
Adding handrails is another good idea for aging parents that are mobile but may struggle with balance or stability. You may also want to make sure the doorway is wide enough to accommodate a walker or wheelchair, even if your parents aren't using them at this time. They may need a walker or wheelchair down the road.
Also, consider adding exterior and interior lighting to improve nighttime visibility. Putting these lights on a timer or motion sensor will ensure they will be lit when needed.
Another suggestion is to consider the space an aging parent will be coming into. A mudroom can get crowded and cluttered with lots of items on the floor. Try to establish an entryway that is free of obstacles such as shoes, benches or coat racks.
Bathrooms
Because of the amount of water and slick, hard surfaces, a bathroom is the most dangerous room in the home for people over the age of 65. When planning for bathroom renovations, look at adding a roll-in shower that doesn't require aging parents to step over a tub or ledge to enter. This is also essential for aging parents that may require a wheelchair.
An alternative to a roll-shower is a step-in bathtub. You will also need to plan for the addition of handrails and a potentially a shower seat. Another smart upgrade is a handheld showerhead. With it, aging parents aren't required to turn or move about the shower to wash, making it a safer and easier process.
You are likely also going to need to use risers to modify the toilet height so it sits higher or perhaps you'll replace it entirely with a high-rise model. Also, handrails should be installed to help stabilize aging parents as they sit down and stand up again.
Kitchen
Like bathrooms, kitchens often have many hard, slippery surfaces such as tile or granite that can be risky. Here too, add handrails and create adequate space for wheelchairs and walkers to maneuver.
A kitchen also holds an entirely new set of challenges different from a bathroom. Cabinets and drawers may need to be replaced or modified to make them easier to open, close, or reach. The knobs and handles might need replacing as well to accommodate less agile fingers and hand muscles.
Kitchen items like plates and cups might have to be relocated so aging parents don't have to bend down or reach up to get them. Even some appliances may need replacing so they are simpler to use, have larger displays with bigger type/numbers, or have easier-to-manipulate controls.
You might also have safety concerns with a hot stove. This could be alleviated to a large extent with the use of an induction cooktop that remains cool to the touch even when left on. Lastly, you may want to convert to a shallow sink that requires less bending forward, and hence, less chance of an aging parent losing their balance when using it.
Bedroom
As always, check the flooring in their bedroom and make sure it's safe and doesn't provide opportunities for slipping. You'll also want to avoid area rugs that can catch on walkers or canes and cause an accident.
Handrails will make it easier in some cases for an aging parent to get in and out of bed. You might also want to look at bed rails as a way to prevent an aging parent from accidentally rolling out of bed.
Make sure the closet is easily accessible, with shelves and racks that an aging parent can reach without bending or reaching up. And the door to the closet should be wide and accommodate a wheelchair/walker if necessary. Lately, it's a good idea to have a permanent phone or communication system of some type in the bedroom at all times.
Stairs and Lighting
While not a room, stairs and lighting throughout a home need to be addressed. Stairs may need to be replaced or augmented with the addition of ramps or a chairlift that will provide an aging parent safe access as needed.
Light switches throughout the home should be converted from a narrow rocker style to a wide paddle style. This makes it easier for an aging parent with arthritis or less dexterity in their hands to turn lights on and off. Also, evaluate the lighting throughout your home to make sure it is bright enough. Aging parents often have trouble seeing, especially in lower light settings. Make sure areas can be bright. And don't forget to think about adding some night lights in any hallways or bathrooms that an aging parent may need to access.
How Do I Refinance My Home to Remodel It?
Now, we tackle the meat of this topic, how to finance home renovation. As you prepare your home for an aging parent to live in, you'll find many changes are rather affordable.
Items like light switches, handrails, brighter light bulbs, and adding a handheld showerhead with a shower seat can all be done for relatively cheap. Conversely, other changes, like adding ramps, chairlifts, step-in bathtubs, new kitchen appliances or widening doorways require significant investment. If you have to add an addition to your home to make space for an aging parent, your costs really grow.
How can you pay for all of this?
Complete our Quick Start Form and we'll connect you with a loan officer that matches your specific needs. They'll provide a free consultation and guide you through every step of the loan application process.
Cash-Out Refinance Program
This program allows you to refinance your home for more than it is worth. Doing this makes the money you've already put toward the original mortgage available to use for your remodel/renovations. Doing this is smarter than applying for a second mortgage because you only need to make one loan payment, and it often has a lower interest rate than a second mortgage. Therefore it's an easier and more affordable method to borrow money.
HomeStyle Renovation Loan Program
This program uses a conventional home loan and is based on your home's future improved value. An appraiser will prepare a valuation based on similar homes that have sold with the amenities and improvements you are planning to make with the lender's money. The good news is you'll still be able to avoid Primary Mortgage Insurance Payments (PMI) if your loan-to-value is under 80%. This may not be the case however as the HomeStyle Loan program does allow financing up to 95% loan-to-value ratio. So be aware of the ratio and how much PMI might end up costing you.
Reverse Mortgage Program
This program is typically used by and only available to older homeowners. The reverse loan program allows the homeowner to access the equity they've built up in the home without having to make any more monthly principal and interest payments. The homeowner is still required to pay taxes and insurance. The loan payback is deferred until the homeowner's death or until they move out of the property. The idea is that the home sale profits will pay back the loan.
Second Mortgage Program
This is a lien placed upon a property that comes behind (second) to the primary mortgage. Basically, this means if the loan goes into default, the primary mortgage is paid off first before the second mortgage. This aspect makes it a risky proposition for lenders, which is why they will charge higher interest rates on second mortgages to limit their liability.
Make Your Aging Parent Feel Welcome With the Right Home Improvements
Welcoming an aging parent into your home is a significant change, but it can also be a wonderful experience for all involved. A big part of making this adjustment successful is providing a safe, secure and comfortable home for your aging parent to live in, and a place that's equipped for you to care for them. Doing this takes money and a personal loan officer who is ready to help you find the funding you need. Connect today and get started on your path to making your home appropriate for an aging parent. Want to get started now? Complete our Quick Start Form and we'll connect you with a loan officer that matches your specific needs. They'll provide a free consultation and guide you through every step of the loan application process.