How to Sell Your First Home While Buying Your Second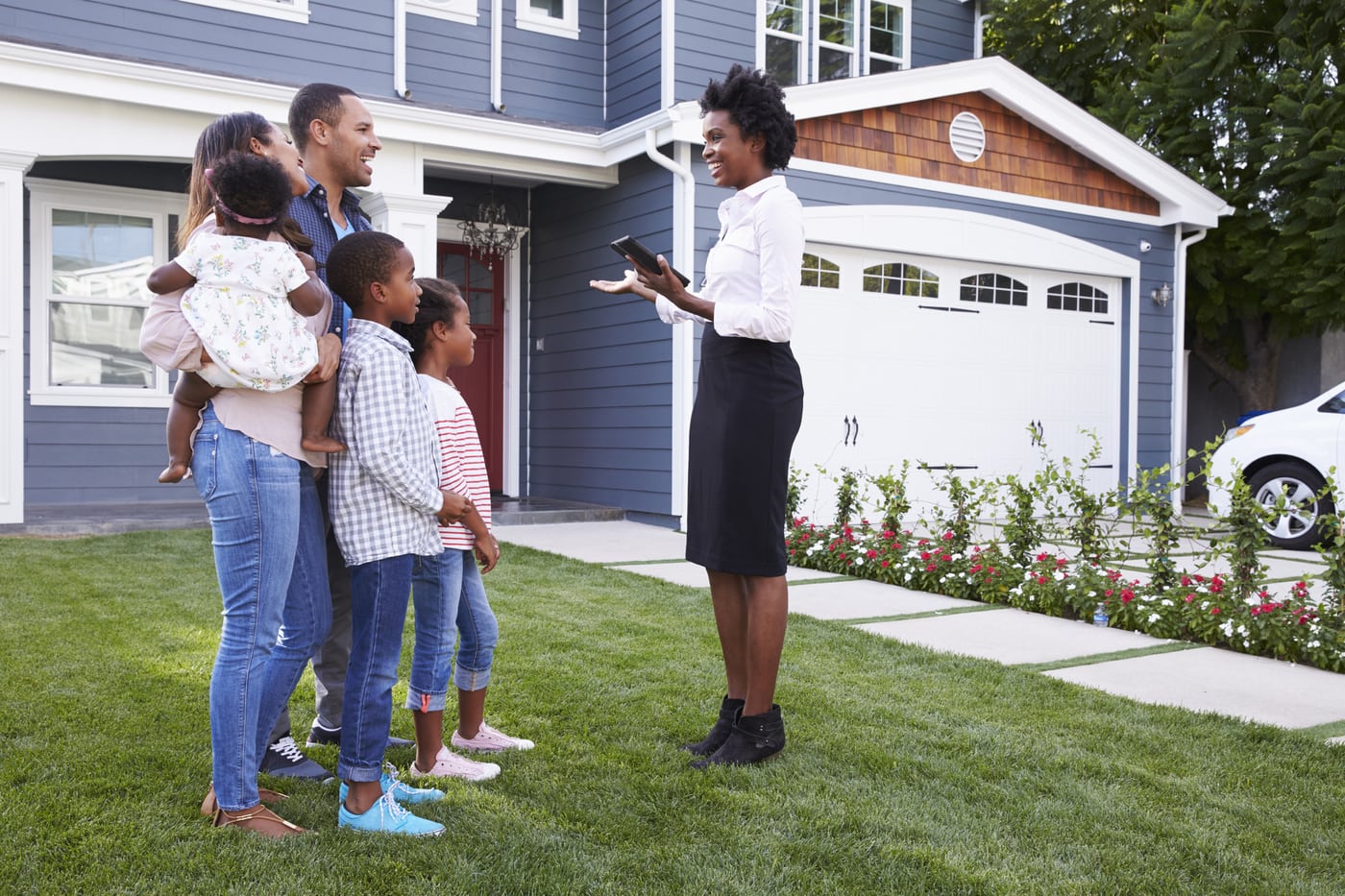 If you thought buying your first home felt like a whirlwind, wait until you decide to purchase your second home. You may find yourself longing for the simpler process of going from a renter to a homeowner.
While many obstacles make moving from your current home to a new one more complicated, your exact challenges will depend mainly on how you choose to move.
Let's consider the two primary paths you can take, as both have advantages and disadvantages.
Guiding You Home
Complete our Quick Start Form and we'll connect you with a loan officer that matches your specific needs. They'll provide a free consultation and guide you through every step of the loan application process.
Option A: Move From First Home to Short-Term Rental to Second Home
With Option A, you sell your home, move all of your things into temporary storage (usually with a monthly fee) and find a short-term rental to live in (which could be more expensive than a 12-month lease) while shopping for a new home. 
When you purchase the new house, you'll have to move everything from temporary storage into your new home. It's a hassle but doable and likely the more affordable of the two options.
Option B: Move From First Home to Second Home
With Option B, you agree to buy a new home and then hope to sell your current home before the closing date. If you can't, you will be paying two mortgages.
Between Option A and Option B are several subtle variations, all with their own challenges and upsides.
Ultimately, there is no right answer for everyone, just an answer that's right for your situation. How do you know which way to go? 
Start by talking to a personal loan officer. While they won't have the answer to tell you which path is easier, they can guide you by laying out your financial options. And, like most aspects of the home-buying experience, your best choice is dictated by how much you are approved to borrow and the type of home loan program you'll be using.
Is It Better to Sell Your House Before Buying Another?
The perfect scenario is for a simultaneous closing day: you buy your new home the same day you sell your existing home. However, that isn't always the case for every situation.
So, because it's the most financially attainable solution, Option A is a common scenario. It's impossible to say this is the better choice, but it's safe to say that Option A has the least amount of risk and can be a less stressful choice.
However, because leasing a home or apartment month-to-month can be more expensive, Option A may be the more costly solution. If you have a family and require multiple bedrooms or a large space, the cost of a short-term rental can rival your mortgage payment. 
So what's the best way to find an affordable interim home? The answer may be more straightforward than you think: turn to social media.
By tapping into your friends, extended family, and social network, you may be able to find a place to stay at a cost that is far less than working with a rental property listing service. The options you might come across range from staying in an extra bedroom at a friend's place to being a caretaker while someone is away on an extended trip or even moving into someone's home that they are trying to sell. There are many reasons people might have a livable space available, and you could be the best solution for them.
If you can't find a place to live through a personal connection, shop closely and compare your short-term rental options. It doesn't need to be perfect because this rental is not your new home; it's your in-between place. Looking back, you'll be better served by selecting a space that saves you money, so resist the urge to pay a premium for a perfect location with all the amenities you could ever want.
What are My Options to Buy a Second Home?
If you haven't already sold your first home, it can be tempting to want to buy a second with no down payment. While a no-down-payment option may be available, this is where your personal loan officer can help you understand if the option is available to you.
What about a home sale contingency offer? With a home sale contingency offer, you agree to buy a new home if you can sell your current home and close on it by a certain date. A home sale contingency offer is one variation of Option B.
It's a perfect idea on paper because you can take the profit from your current home and use it to make the down payment on your next home. Plus, you'll avoid the risk of being stuck with multiple mortgages or dealing with temporary storage.
The catch is that a home sale contingency offer could put you out of the running to buy your next dream home in a seller's market.
Most sellers try not to accept a contingency offer because it's not in their best interest. Sellers want a sure thing, and a contingency offer can fall apart for many reasons. Don't count on a contingency offer in a tight market, especially with a highly desirable property or a new listing.
Selling and Buying a Home at the Same Time Using a Bridge Loan or HELOC
When a contingency offer isn't viable, talk to your lender about alternatives such as a bridge loan or a home equity line of credit (HELOC). You'll need a credit score of 700 or above on average and at least 15-20% equity in your current home to qualify for these options.
Using a bridge loan or HELOC allows you to buy a new home before selling your current home. However, there are some considerations your lender will discuss with you before you dive into one of these loans.
You will also want to consider your budget as you will likely be paying your old mortgage, your new mortgage and the bridge loan/HELOC payment for some period of time.
There may be other options available and that's why working closely with a trusted personal loan officer who is highly involved and understands your financial situation and the local real estate market makes a difference.
Is It Hard to Buy and Sell a House at the Same Time?
Buying and selling a home at the same time can be challenging but not impossible. Threading the needle of perfection requires planning and guidance, which you'll find with the right loan officer. 
In your discussions, you'll learn that your loan officer can apply real-world numbers to each option so you know how your choices will impact your finances now and in the future. Whether you choose a contingency offer, rent then buy, apply for a bridge loan or something else, your personal loan officer will be there to guide you home.