Advantages of Working for a Family-Owned Mortgage Company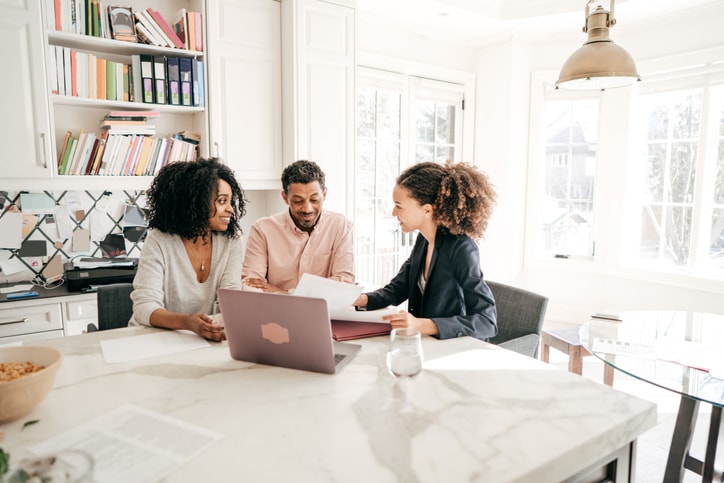 As a mortgage loan officer, your job is to help make people's dreams come true.
But what about your dreams?
Are you looking out for yourself? Are you investing your time, talent and efforts into a company you can be proud of? Are you being acknowledged for your accomplishments and work? And ultimately, do you feel fortunate to be doing what you do? If not, the issue might not be your career. Instead, it could have everything to do with the company you are working for. If this idea rings even a little true for you, read on and see what it's like to join Summit Mortgage.
At Summit Mortgage, we're a family-owned business that's working hard to make everyone's dreams come true. We want to help customers find the financing to buy their dream home. We want our personal loan officers to realize their dreams of professional success. And, as a company, we want to continue living our dream of running an organization on our terms, driven by our ideals and family values.
We've never been interested in creating an impersonal financial Goliath. Instead, we want Summit Mortgage to be a nationwide company that always has the ability to impact our customers' and employees' lives through lasting relationships.
Because Summit Mortgage is a family-owned business, you won't find us listed in any stock exchanges. However, Summit Mortgage is listed in many local Google searches, and that's how we want it to be. If you agree and see the value in working for a company where people matter most, see about joining our team of Summit Mortgage personal loan officers.
We Deliver Value to Our Customers. We Also Maintain Values for our People
What do you stand for? Where is your line in the sand? And how do those answers mesh with your current company? These aren't just good questions, they are essential questions you need to be asking yourself.
If your values aren't a match with your employer's actions, perhaps it's time to find a better-aligned employer. We all know what you earn at the end of the day matters significantly. But how you earn your money has a value that can be worth just as much.
At Summit Mortgage, we make our family-owned values known upfront. We want our employees to share these values too. We don't expect anyone to change who they are. But we do seek out those who live with a similar set of standards.
Each day, the people and personal loan officers of Summit Mortgage do our best to bring these values to life in meaningful and impactful ways for our customers and communities:
Integrity
Teamwork
Transparency
Hard work
Doing the right thing
Building strong relationships
If you like what you see, we'd like to talk to you about joining Summit Mortgage. Good people are always welcomed on our team.
Your Success Is Our Success
Summit Mortgage depends on our loan officers as much as our loan officers rely on us. It's a two-way street of trust, support, and collaboration.
Being a family business means we're never too big to talk through ideas, opportunities, and situations with our team in the field. As a loan officer, you're the face of Summit Mortgage, but you're also our best line of research and customer intelligence.
What you know will shape how we work. Take our Ascent App for example. While it's designed to serve the customer, it was built to improve the operations of our personal loan officers. We found ways to make their role more important, their knowledge more accessible and their process more efficient.
The Ascent App is a prime example of how we melded our family-owned mindset with the latest technology and tools of modern lending to create a superior solution for everyone.
And that's just one situation among many. Be it generating leads, offering marketing and brand support, website, social media and other venues, Summit Mortgage will build you up, so you can make your business as successful as your ambitions.
Sound like something you'd be interested in? Then you sound like someone we should get to know better. Learn more about becoming a Summit Mortgage personal loan officer.
Summit Mortgage is Family-Owned and Loan Officer Driven
So why should you consider Summit Mortgage? First, because it feels right in your gut. If our way of doing things resonates with you, that's a sign to get in touch.
Why else? Let's do a quick review:
Family-owned business
Competitive mortgage program offerings
Ascent App and other modern tools
A streamlined process for application, underwriting, and closing
Lead generation
Full marketing support
There's also our comprehensive offering of loan officer resources and tools that you should consider.
If you've been a personal loan officer for five years, if you know the business, care about customers, want to help people achieve their dreams, and have decided it's time to work with a company that respects you, then check out Summit Mortgage and consider joining our team of personal loan officers. Because if that sounds like you, then you sound like our kind of person. Let's connect and see how we can be successful together.
Ready to Take Your Best Shot?
Begin an interactive conversation to learn more of why Summit Mortgage is the place to be!