How Our Ascent App Helps Loan Officers to Successfully Close Loans and Build Relationships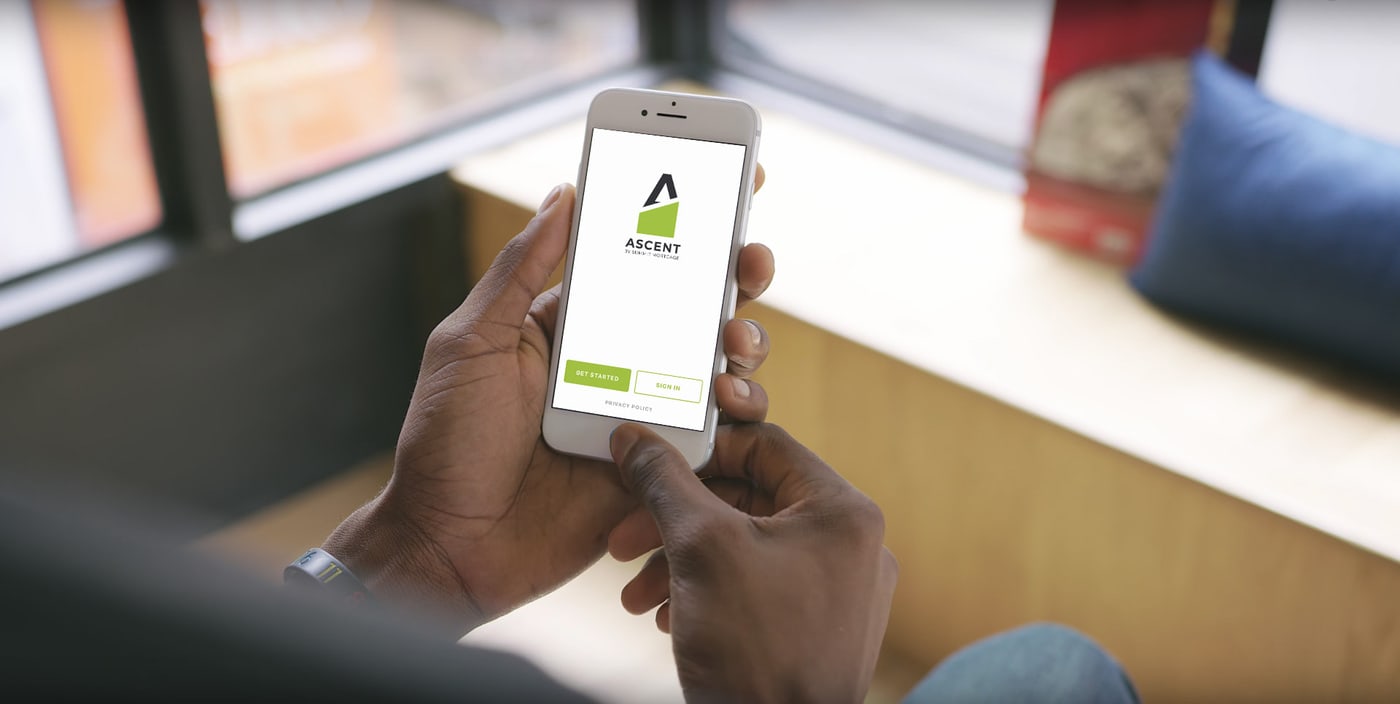 As you are keenly aware, there are a number of factors that have reshaped the home loan industry over the last decade. While new laws, regulations, loan program changes, and lender consolidations have all played significant roles, perhaps nothing has had the dramatic impact of digital home loan apps.
Some personal loan officers are resistant to adopt the use of digital apps — and understandably so. The most popular home mortgage apps diminish, and in some cases virtually eliminate, the importance of the personal loan officer. So how can a mortgage loan officer succeed? By working with a company that goes about its business — and digital app — differently.
At Summit Mortgage, we see things from the perspective of our personal loan officers. We understand the critical role a personal loan officer plays in the success of a customer's home loan journey. So when developing our Ascent App, we built it to augment the talents of our personal loan officers and enable them to provide better assistance, information and a streamlined process for customers.
Here's how Summit Mortgage reimagined the digital home loan application with our Ascent App.
The Relationship Begins With the Home Loan Officer, Not the Home Loan App
The Ascent App from Summit Mortgage doesn't start with a download, it begins with one of our personal loan officers. In fact, a customer can't even use our Ascent App until they've formed a relationship with a Summit Mortgage loan officer. We see an app as a tool to connect you with the customer, not divide you from them.
Here's how the Ascent App works. You form a relationship with a customer. Then you send them a special download link to the Ascent App. When the customer downloads the Ascent App, it's automatically linked to your profile and system. This method makes all the difference because it puts you at the center of a customer's home loan application process.
Guiding Customers Through the Application Process
The Ascent App provides customers with a step-by-step process that makes applying for a mortgage easy. It even has the ability to scan and upload documents, link to realtors and more. But what's most unique is that the Ascent App is connected to your professional contact information.
At any point during the application process, a customer can choose to text, call or email you with their questions. If you can't reply right away, that's okay. Once a customer enters application information into the Ascent App, it stays in there. If a customer needs an answer, they can ask you, close the app, wait for your reply and then re-open the application later without losing any progress.
Summit Mortgage built the Ascent App this way to respect the role that a trusted personal loan officer plays in the borrowing and refinancing process. You alone are the point of contact, and your customers will never be directed into an anonymous call center, chat or referred to some help desk.
Fewer Mistakes Will Mean Faster Loan Processing
When you use the Ascent App, home loan application mistakes are minimized.
Customers can't miss filling in a page or field
Data is easier to pull and verify
When documents are scanned the customer is prompted to make sure the image complies with required standards
Loan officers have the ability to review a customer's application remotely to double-check it with them prior to submission
All of these small factors can lead to big-time savings. By cutting down on errors and allowing the Summit Mortgage personal loan officer to catch mistakes sooner, the Ascent App reduces follow-up calls, resubmissions and having to completely redo a form. It's true, digital automation accelerates mortgage closing. Fewer errors will mean it takes less time to complete a home loan application, which speeds up the overall loan process time table.
The Ascent App Works for Every Type of Customer
Home loan customers often have very different types of personalities and comfort levels.
Some love digital tools and anything that empowers them to complete a mortgage application on their own terms. Others have yet to embrace using websites, apps and digital tools. Then there are those that fall somewhere in between, appreciating the convenience of using a digital application process, but nervous about doing it on their own.
No matter how you'd describe your customers, the Ascent App is flexible enough to fit their style.
Customers can complete the application on their own, do it with partial assistance from you, work with you over the phone or stop into your office and have you complete the application for them.
On your end, you'll always have full visibility into their application so you can see exactly what they've entered, how much they have completed and even enter information on their behalf if needed.
Join Summit Mortgage and Build a Closer Relationship With Your Customers
The Ascent App is a powerful tool, not only for applying for a mortgage but for creating a stronger connection between you, the personal loan officer and your customer. The Ascent App is an invaluable resource that's available to customers when they need it, which means you're always an available tool.
Buying or refinancing a home can be a nervous time for many customers. When you have them use the Ascent App you give them the tools, information and a safety net that builds confidence. If you're interested in using the Ascent App and becoming part of the Summit Mortgage Corporation team, reach out to us. Our door is always open to anyone who wants to help guide a customer home.
Ready to Take Your Best Shot?
Begin an interactive conversation to learn more of why Summit Mortgage is the place to be!