5 Reasons Top Loan Officers Choose to Make the Move to Summit Mortgage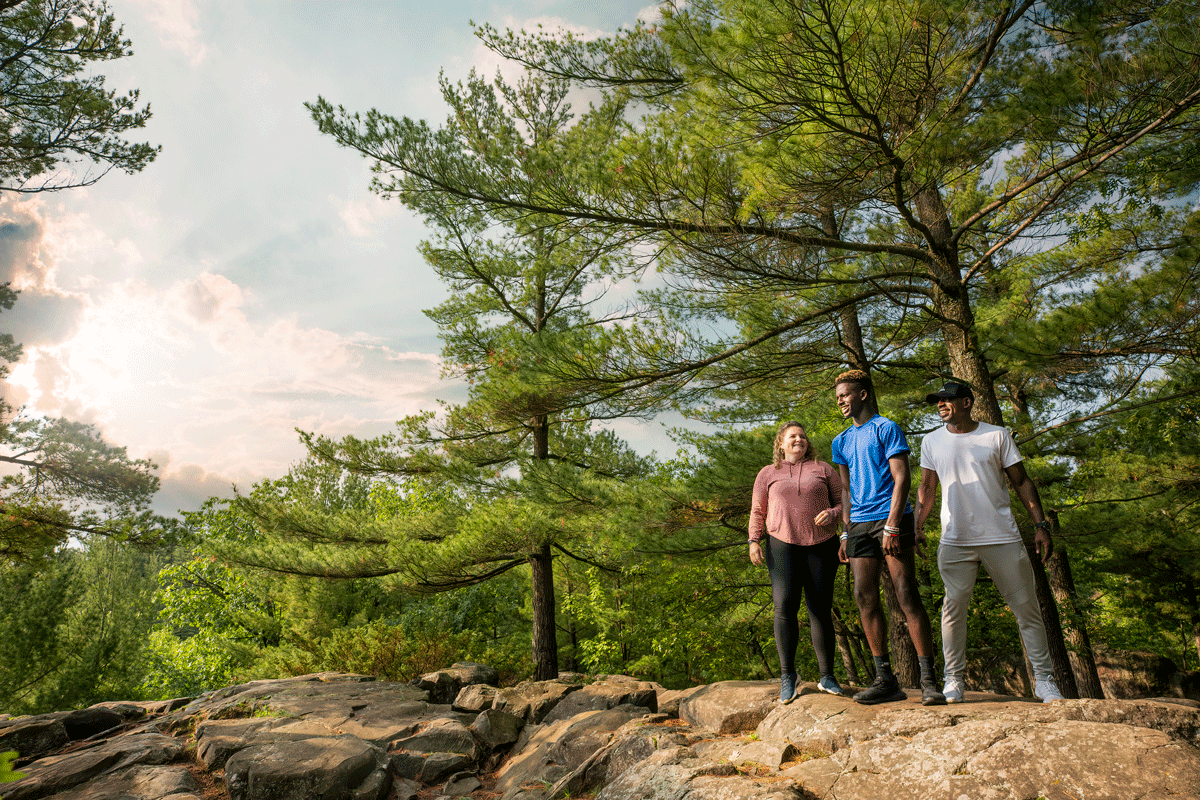 Summit Mortgage knows that a mortgage company is only as good as its loan officers. You are the one connecting with customers, providing expertise and doing whatever can be done to help people purchase or refinance their dream home.
We want to continue building our team of successful, customer-centric personal loan officers. To achieve this, we're working as hard as you do to separate ourselves from the crowd. The mortgage business is a competitive field that demands doing the expected, and then a little bit more.
Here are the top five ways Summit Mortgage does more to attract the top personal loan officers from across the United States.
Ready to Take Your Best Shot?
Begin an interactive conversation to learn more of why Summit Mortgage is the place to be!
1. A National Team of Local Experts
Summit Mortgage is located in Plymouth, MN, but our family of personal loan officers can be found all over the United States. Not surprisingly, we are among the Midwest's leading mortgage lenders. Now, our reputation and market share are growing elsewhere, too.
Having colleagues in other states and markets can be beneficial for any personal loan officer working with customers who are looking to relocate to a new city or purchase a second home in another state. The ability to call upon the knowledge of trusted, local experts is an invaluable asset.
2. An Established and Proven Company
The mortgage industry is rife with upstarts that go boom when the market is strong and bust when it cools off. Summit Mortgage understands how to thrive and survive as the housing market ebbs and flows.
Founded as a family business back in 1992, Summit Mortgage has been guiding customers home ever since with a reliable, thoughtful and tailored approach to selecting, applying and getting home loan approvals.  We built our company upon the pillars of integrity, service, and innovation. As we've grown, we've continued to bring each of these pillars to life time-and-time again through the last 28 years.
3. We Make It Easy for Loan Officers to Succeed
The number one job of a mortgage company is to make it easy for loan officers to handle their client's needs. Summit Mortgage does this by offering a comprehensive suite of personal loan officer resources and tools that create a complete business operations package.
The Summit Mortgage resources and tools for personal loan officers include:
Summit Mortgage also provides our loan officers and their customers with the Ascent App. It is perhaps the easiest and most comprehensive loan application and home buying app available. And unlike most mortgage apps, it puts you at the center of the process rather than making you feel like an outsider. We built the Ascent App to connect the human and digital experience into one successful process.
4. Regional Managers Supporting You Every Day
You're good at what you do. Actually, you're likely to be exceptional. But even the best of the best personal loan officers sometimes need to call upon someone else for advice, different opinions or help to solve a customer's situation. No problem. Summit Mortgage has put in place regional managers who are there when you need to call upon them.
They can help you with all things Summit Mortgage and home loans, making you better and giving your customers the best home loan experience possible.
5. Competitive Rates and More
For many customers, applying for a home loan or refinancing is not just about the rate, but for many others, it is. That makes sense. The better the rate, the more affordable the loan.
At Summit Mortgage, we've made it our business to provide exceptional customer service with competitive rates and loan programs. The way we see it, why settle for one or the other when you are able to provide both?
When you give the customers what they want, and then some, they stay with you from their first home forward. And that's core to our business model.
We work to serve customers better so they stay with us. And the strategy works. More than 94% of Summit Mortgage's business comes from referrals and repeat customers.
Five Ways You Can Become a Better Loan Officer Today
To offer the best and become the best you need to have the right alliances. When you become part of the Summit Mortgage team of personal loan officers, you join an organization that's proven to excel. We offer everything a loan officer like yourself needs to grow their business and increase customer satisfaction.
And if you think we're missing something, we have something even more powerful than what's listed: an open mind. We get and respond to our loan officers' feedback all the time. We work to understand their challenges and provide solutions that are smarter, more innovative and ultimately more effective.
Join Summit Mortgage as a personal loan officer. You make us better and we promise to make you great.