Understanding VA Home Loans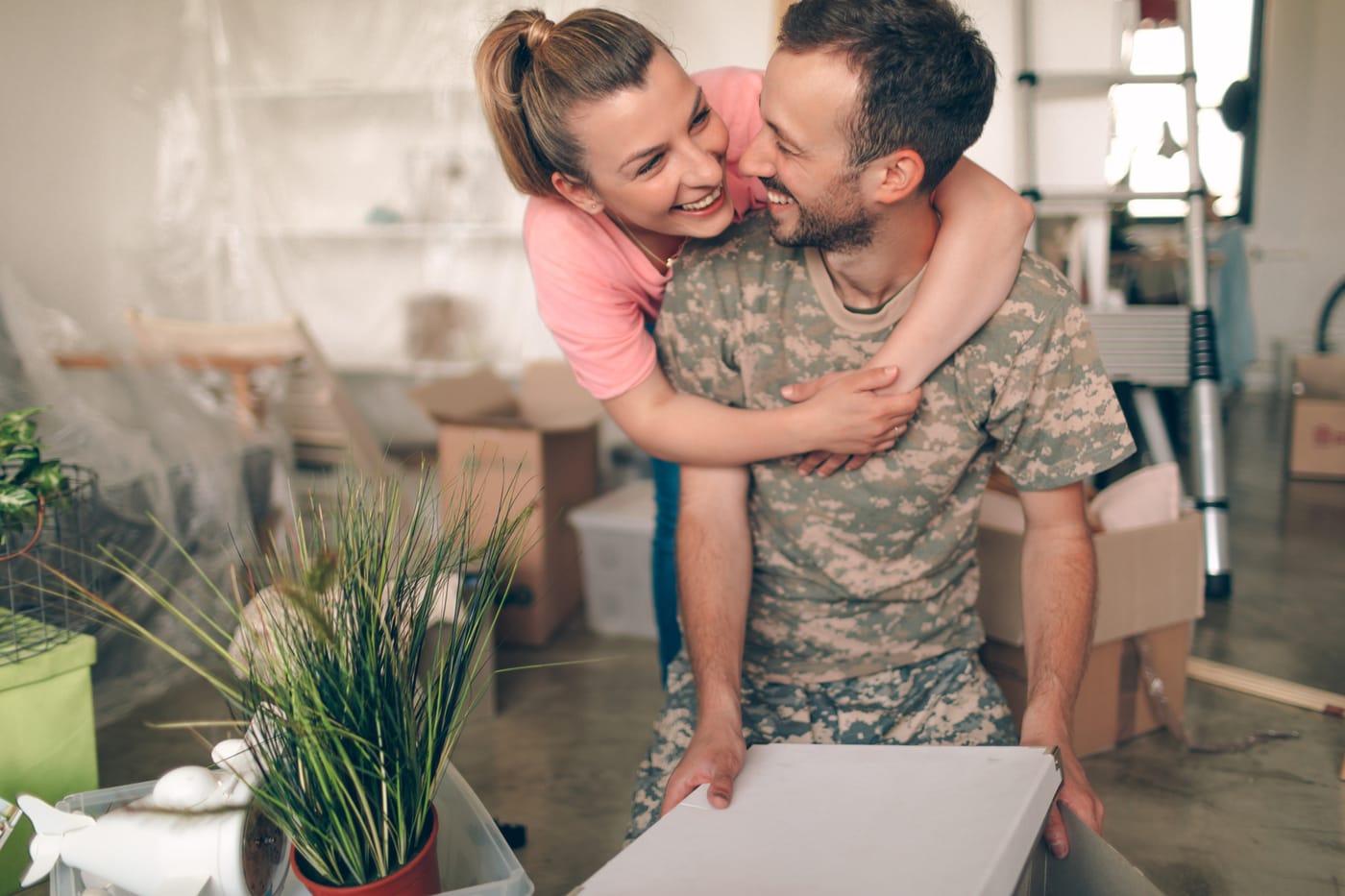 How Does a VA Loan Work?
If you're a service member and are looking to buy or refinance a home, consider applying for a VA home
loan with Summit Mortgage. VA home loans are designed to help save you money and let you enjoy a
smooth, hassle-free mortgage experience. Even though the process may seem confusing at first, we're
here to make sure you have all the information you need.
If you have any questions about VA home loans, feel free to talk to one of our friendly, knowledgeable
loan officers. Before you know it, you could be approved for a loan and well on your way to getting the
keys to your new home.
Guiding You Home
Complete our Quick Start Form and we'll connect you with a loan officer that matches your specific needs. They'll provide a free consultation and guide you through every step of the loan application process.
About VA Home Loans
The VA home loan is just one of the many benefits offered by the U.S. Department of Veterans Affairs.
Since 1944, it's helped countless service members all across the country become homeowners. Instead
of having to take the conventional mortgage approach, you'll have an easier, more affordable option.
There are two main types of VA home loans: Purchase and Cash Out Refinance.
• Purchase Loans help you qualify for a mortgage
• Cash Out Refinance Loans allow you to use money from your home equity to fund major
expenses, like college tuition and home improvements, or to pay off existing debt
So whether you're trying to buy a house for the very first time or you're already a homeowner, you can
take advantage of the VA home loan program to achieve your goals.
VA Home Loan Requirements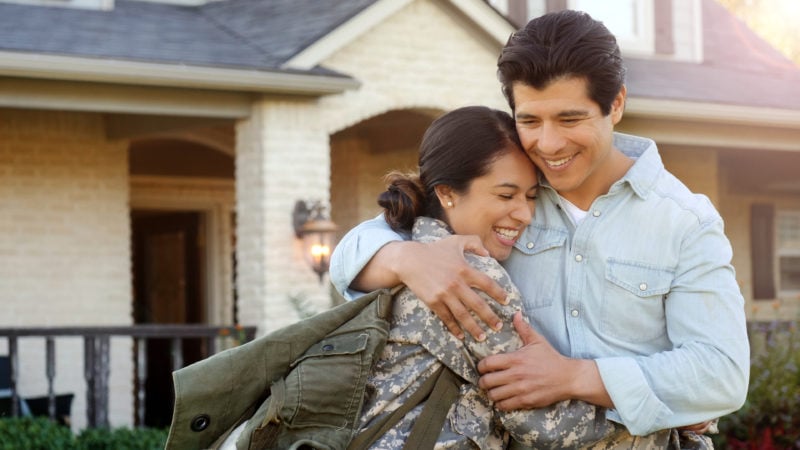 VA home loans are available to veterans, active-duty military and National Guard members and
reservists. Surviving spouses are also eligible to take advantage of this program. The VA determines who
qualifies based on length of service, type of service and other factors. To help you get a better idea of
your own eligibility, here's an overview of who typically qualifies. If any of the following applies to you,
there's a very good chance that you can get approved for a VA home loan, too.
• You served 90 consecutive days of active service during wartime
• You served 181 days of active service during peacetime
• You are an active member of the National Guard or Reserves for at least 6 years
• You were married to a service member who died in the line of duty or as a result of a service-related disability
Not sure if you qualify for a VA home loan or not? We can help. Our loan officers know the process
inside and out and will work with you one-on-one to make sure you get the benefits you deserve. We'll
help you figure out which forms you need, such as the DD-214, and how to get your Certificate of
Eligibility (COE). Even if you don't qualify for a VA home loan, our loan officers are available to help you
explore other mortgage possibilities and find ways to save you as much money as possible.
VA Home Loans vs. Conventional Loans
When it comes to a mortgage, most people are more familiar with conventional loans. While VA loans
are similar in some ways, there are some important differences to know.
First, a portion of a VA loan is guaranteed by the VA. Conventional mortgage loans are not guaranteed.
This is the reason why we are able to offer better rates and more flexibility for service members.
For example, unlike conventional loans, VA loans do not require a down payment and do not have credit
score standards. So if your credit history is less than ideal or you don't have the funds for a down
payment, the VA home loan has you covered.
Other benefits of VA home loans include:
• No private mortgage insurance required
• No prepayment fees
• Fixed- and adjustable-rate options
• Discounted closing costs
• Streamlined refinancing options
However, there are some limitations on VA loans to be aware of. While conventional loans can be used
to purchase a second home or even investment properties, VA loans can't. They can only be used for
your primary residence. In addition, VA loans have an upfront funding fee. This fee is determined by a
number of factors, including your military category and down payment amount (if any).
How to Apply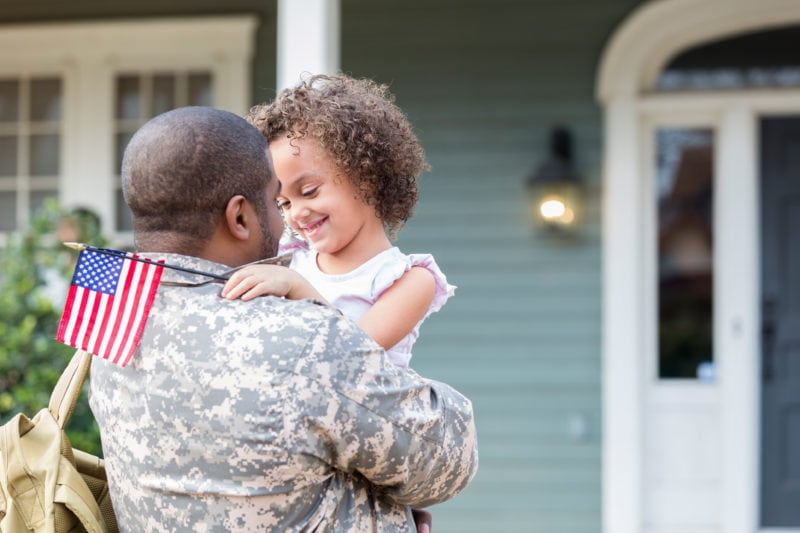 If you want to apply for a VA home loan, what are the next steps? In most cases, this is what the process
looks like. Your loan officer will be right there by your side every step of the way to help you feel
informed and comfortable.
1. Find a loan officer near you
2. Get a Certificate of Eligibility
3. Find a home you love
4. Sign a purchase agreement (make sure it has a VA Option Clause)
5. Apply for a VA home loan
6. Your loan application is reviewed, processed and approved
7. You close on the deal and get to move into your new home
Apply for a Loan Today
Are you interested in learning more about VA home loans? Have questions? Want help getting started? Complete our Quick Start Form and we'll connect you with a loan officer that matches your specific needs. They'll provide a free consultation and guide you through every step of the loan application process. We'll help you obtain a Certificate of Eligibility and find a home loan that works best for you and your family. With more than 25 years experience in mortgages, you can feel confident you're in good hands with Summit Mortgage.
To get started on the road to home ownership, check out our VA home loan rates online today.