Adjustable Rate Mortgage (ARM) Loans

If you're not buying your "forever home," you could take advantage of lower rates for the shorter term.
Not everyone plans to be in their home for 30 years or more. An Adjustable Rate Mortgage (ARM) loan is most often used for homebuyers who don't plan on staying in the home for the long haul and want a lower rate during the first few years of the loan. An ARM refinance can also be a tool for existing homeowners looking to move up in the near future. There are many reasons an ARM loan may be the right fit for you, but it's important you fully understand how they work. I'm here to help you understand all your options so you can make an informed decision.
Getting to Know the ARM Loan
Fixed-Rate For Initial Term
ARM loans come with a fixed rate for a set amount of time, then reset to an adjustable rate after that time is up. For example, a 5 year ARM will have a fixed rate for the first 5 years. After that, the rate adjusts based on current indexes.
Lower Initial Monthly Payment
Initial ARM interest rates are usually lower than those found on conventional fixed-rate mortgage loans which can result in a lower initial payment. This may help qualified buyers purchase more home with an affordable payment.
Just To Be Clear…
An ARM loan can be a great tool for buyers looking for a lower initial rate & monthly payment. However, we just want to make sure everyone fully understands that after the initial fixed term is over, the rate and monthly payment may go up.
Guiding You Home
Our loan officers can help you understand your mortgage and refinance options. Ask for a free consultation today.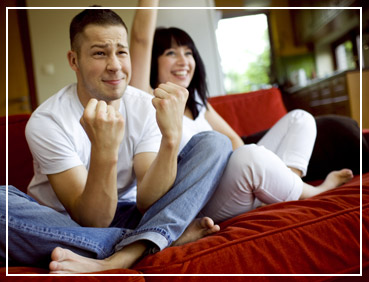 Adjustable-Rate Mortgage (ARM) Loan Details
A wide variety of terms available
Rate is fixed for an initial term, then adjusts after that term is over
Purchase & Refinance options
Interest rates often lower than conventional fixed-rate mortgage loans
Rate and payment may increase after the initial fixed term is over
Used most often when buyers intend to sell before the rate resets
May be a cheaper alternative to renting
Next Steps in Your Journey